Unit 3: Advisory Teams
As a family adds wealth and generations, its circle of professional advisors grows, as do opportunities for conflicting advice and communications about legacy and philanthropy. Your foundation will want to increase your understanding of effective teaming with those advisors, and perhaps position yourself as a trusted facilitator.
---
READ: When is an Advisory Team Right?
Organizing, building trust in, and facilitating a team of advisors on behalf of a family is time-consuming work. Your foundation's asset development goals, organizational culture, and/or business model may prevent you from spending the time necessary to succeed.
In a 2013 article, attorneys David W. Holaday and John A. Warnick wrote that the work is more worth it for clients whose net worth exceeds $5 million and who have one or more of the following situations:  desire to make a significant family or charitable gift (including established a DAF or foundation), family business, blended family, large spike in taxable income, plan to sell a major asset, and/or psychological or addiction issues.
---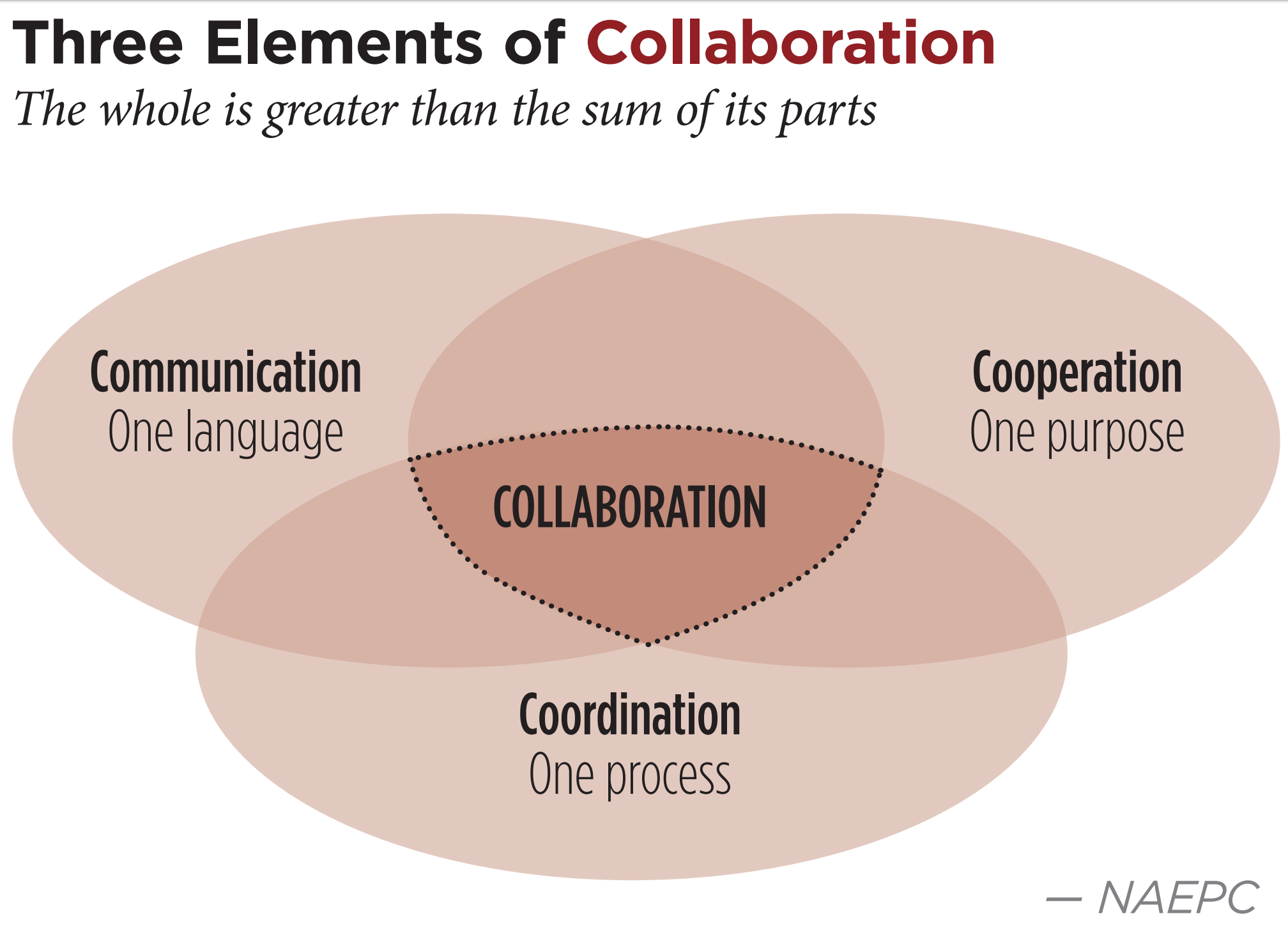 In 2016, the National Association of Estate Planners & Councils (NAEPC) developed this set of materials around "high-performance teaming" among professional advisors.
An article and white paper contain practical guidance on benefits to advisors and clients, effective practices for the collaboration process, communication protocols, and more. The materials are the best guidance since Todd and Scott Fithian's seminal book The Right Side of the Table (2007) and David Holaday's article Better Results Through Better Collaboration (2010).
---
NAEPC offers guide to facilitate a local discussion about collaboration. Your community foundation could host such a discussion with your own professional advisor council, local Chartered Advisors in Philanthropy, Advisors in Philanthropy members, or others.
---
Does your organization have what it takes to be an effective collaborator? This Pretty Good Tool from The Giving Practice helps you assess and improve your collaborative mindset.
---
Canadian family business advisor Steve Legler, MBA, CFA, FEA discusses a more strategic level of collaborative planning on behalf of families.
---
Estate planning expert Patricia Annino, J.D. shares ideas for ensuring a family's estate & financial plan is congruent with their goals & objectives. Also see her article on helping a family develop a congruency audit.