Unit 2: Professional Advisors
Attorneys, wealth managers, accountants, and other advisors are paying more attention to helping families properly steward the intergenerational transfer of wealth. In this unit, you'll learn more about the art of working with those advisors and where they're often falling short.
---
The search for philanthropic advice by wealthy donors is increasing, driven by the women and younger generations who will inherit the intergenerational transfer of wealth. When they do reach out, they're not always getting the help they need from their advisors, but advisors are stepping up their game. This document links to key resources and highlights their findings.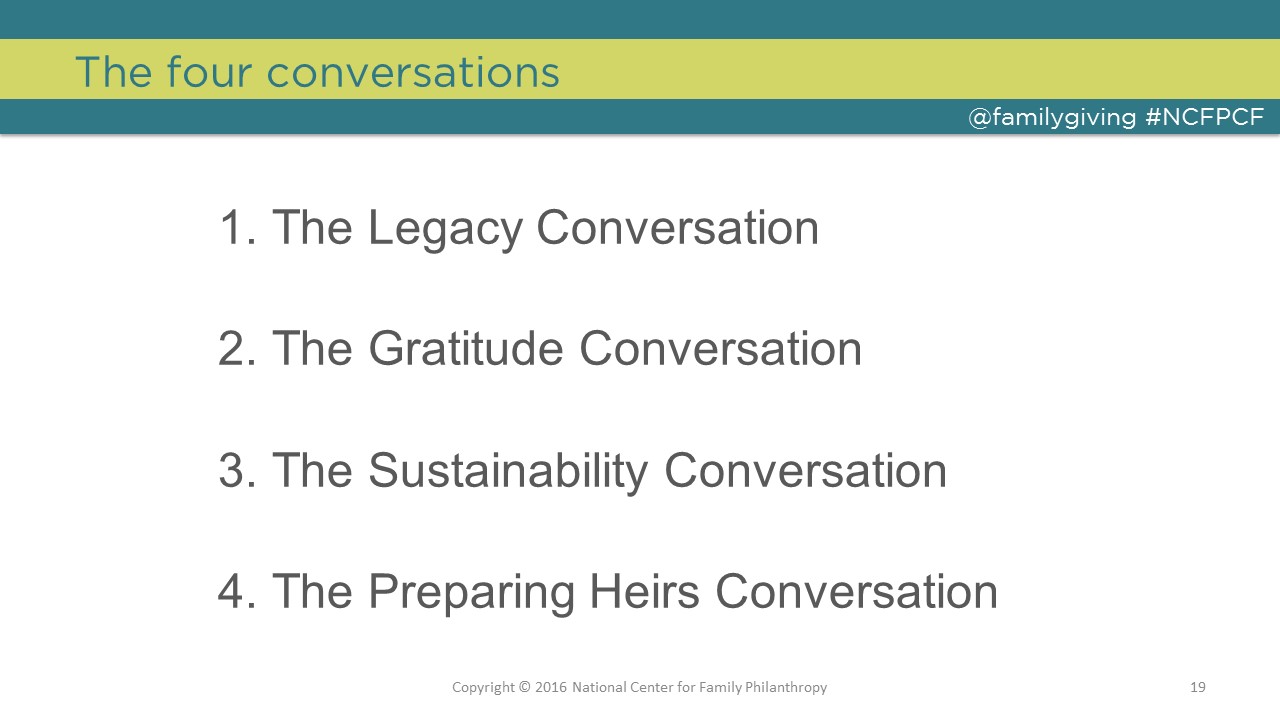 Tim Belber, JD, AEP® describes four useful conversations – legacy, gratitude, sustainability, and preparation of heirs – in helping families and their advisors think about philanthropy.
---
In 2005, Steven Johnson, former VP at The Philanthropic Initiative, summarized 10 years of research and practice in philanthropic planning in this article for the Journal of Gift Planning.
---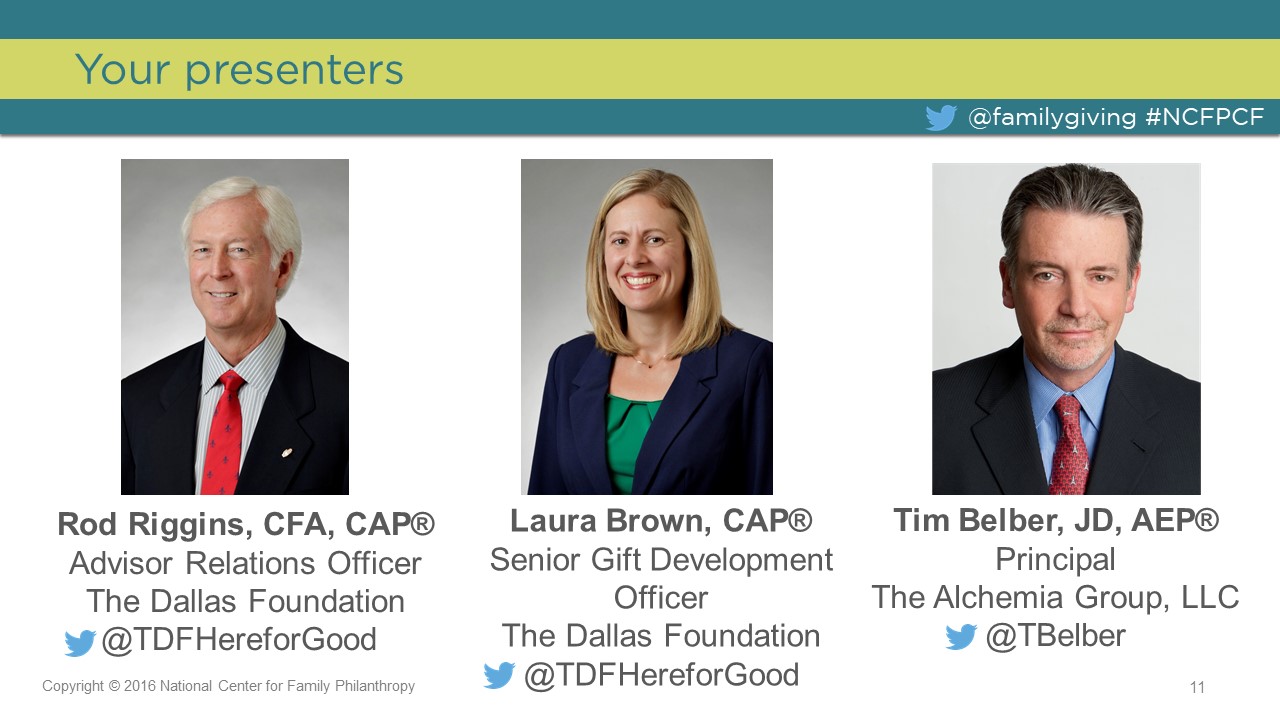 In this 2016 webinar, Tim Belber, JD, AEP® and staff of The Dallas Foundation discuss how a community foundation can understand its role within an advisory team and ways the foundation can add unique value and expertise to the team.
"Advisors can be gatekeepers and try to stay or be the [primary] trusted advisor for families… What we've found is once we're involved and the families see the benefit we provide, they'll often come straight to us and not go through [their advisor] for questions that have to do with charitable giving."
– Rod Riggins, CFA, CAP®, Advisor Relations Officer, The Dallas Foundation
---
In this case study, a family with a DAF is planning to sell their business. The study explores the questions, considerations, and challenges facing the community foundation as it works with the family and their professional advisors.
You could use the case study for an internal discussion or a discussion with a set of professional advisors. Have the group stop on page 4 and develop their own answers to the five challenges posed. Then read the rest to learn how a team of expert community foundation staff and members of the Purposeful Planning Institute solved the challenges.
---
Staff from the Community Foundation of Greater Atlanta lead a conversation on working with professional advisors.
---
Community foundations in Atlanta, Calgary, East Bay, Houston, and more shared their resources for professional advisor outreach and education.
---
READ: Helping Families Evaluate Their Advisors
As your foundation builds trust with a family, a member may seek your counsel about the quality of their other advisors or about finding new ones.
It's Noisy Out There – Ascent Private Capital Management's white paper lists approaches and sample questions a family can use to assess a wealth management firm.
Inspired Philanthropy Resources – philanthropic advisor Tracy Gary offers two free tools for donors to assess and set expectations for their advisors: "Exercise 11.1 Checklist for Assessing an Advisor" and "Appendix A Tools for Partnering Effectively with Advisors for Your Inspired Legacy."