Values
Here you will find both checklists of questions to ask when identifying your family's shared values, as well as sample family foundation values statements.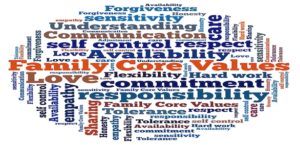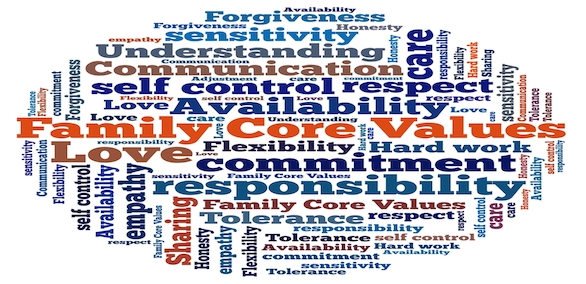 For a wide variety of additional resources on values in family philanthropy, search NCFP's Family Philanthropy Online Knowledge Center.
---
READ: Ten Questions to Help Start the Values Conversation
The way to fulfillment in philanthropy—and by and large as a family—is the degree to which you are driven by purpose and shared values. In other words, why you give matters just as much, if not more, than what you give.
---
READ: 5 questions to help you align your giving values and practices
Five questions for family foundation donors and boards that are seeking to align values and practice, priorities and impact.
---
WATCH: Sharing Values Effectively Across Generations (webinar)
NCFP President Ginny Esposito provides tips for starting a conversation around shared values, asking the key questions, articulate your family's values, apply those values to your vision and mission, and passing them on to your family's next generation. Friends and Subscribers only.
---
WATCH: Family Mission Statements: Building a Solid Foundation for your Family (webinar)
What are family mission statements and how do they differ from family foundation mission statements? How do families create these statements and what is a good process for creating one? Friends and Subscribers only.
---
READ: Mission and Values: Charles and Lynn Schusterman Family Foundation
When Charles and Lynn Schusterman began their philanthropic journey in 1987, they gave powerful expression to five core values that filled the home they built together and that continue to define their family foundation's philanthropic agenda 30 years later.
---
READ: 5 Pillars Of Giving: Murphy Family Foundation
"We believe that focus is a pre-requisite for achieving high impact results." Included here are the core values of the Murphy Family Foundation, including focus, community, proactivity, volunteerism, and stewardship.
---
READ: The Russell Family Foundation's Values Statement
The Russell Family Foundation seeks to contribute to a sustainable and peaceful world for people, places and communities. It serves as a community partner for grassroots leaders living and working in Pierce County; nonprofits and individuals focused on environmental stewardship in the Puget Sound region; and groups promoting peace and security around the world.
Our Values
We value families as unique communities of individuals.
We value integrity in an environment of mutual trust and respect.
We value honest and constructive communications.
We believe in life-long learning.
We accept our responsibilities as humble stewards.
We value courage in our programs and we are satisfied with quiet impact.
Mission
Investing resources and relationships in grassroots leaders, environmental sustainability, and peace.
---
READ: Core Values of the Bainum Family Foundation
Core values of the Bainum Family Foundation, including continuous learning, integrity, collaboration, and commitment.