This three-part series will offer those who lead within family philanthropies the time to examine and discuss how to be more equipped, mindful and proactive in navigating conflict. This is an opportunity for family leaders to increase their awareness, skill sets and comfort levels in approaching, managing and mitigating conflict within their family systems and cultures. It is essential that we begin with normalizing conflict, accepting that it is inevitable within the group dynamics that exist within a family system or philanthropy.
We will be focusing on two ways to support you and your family system in dealing with and gaining comfort with integrating conflict into the experience of working together:
Conflict repair
Creating psychological safety
Session 1: Repairing Conflict
March 27 | 9-11am Pacific / 12-2pm Eastern
We will begin by identifying recurring patterns and group dynamics that are conflictual within your family system/culture. Using specific examples common to family philanthropy environments we will discuss if/how/when/why to approach and facilitate repairing conflict. We will spend some time examining our individual relationship to conflict and addressing what challenges us, as leaders, in the face of conflict.
Session 2: Fostering Psychological Safety
April 10 | 9-11am Pacific / 12-2pm Eastern
We will discuss the elements involved in building and creating a culture of psychological safety, and its relevance to a family philanthropy system. Together we will explore the possibility of introducing change in order to support and increase psychological safety within our individual culture and family system dynamics.
We will explore some important questions together:
Why make change?
How can we, as leaders, help create and sustain a culture of psychological safety?
Tools, exercises, reading material and additional resources will be offered to support the learning process.
Session 3: Office Hours
May 1 | 9-11am Pacific / 12-2pm Eastern
We will split time between individual consultation and group "work in progress/change initiatives."
This series will be limited to no more than 30 registrants. We are asking that registrants commit to attending at least two of the three sessions. At this time we are limiting registration to one individual per organization. Should multiple people from your organization wish to register, please email us at ncfp@ncfp.org.
Featured Speakers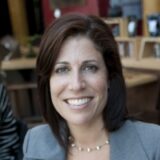 Rebecca Trobe
Rebecca Trobe, Psy.D., works at the intersection of money and meaning, family and leadership. In addition…
View Profile