Board meetings serve as a touchpoint for engaged family members and decision makers to come together in service of a collective giving effort—to make choices about strategy, direct funding, and receive updates on the philanthropy. Board meetings can also provide a space for learning and education. Join us for a discussion on how to intentionally design meetings to engage family members in a learning agenda about their giving and how to plan and facilitate enjoyable, useful meetings that consider the purpose, outcomes, process, and people involved.
Thank you to this webinar's sponsor:

About this Series
The monthly Fundamentals of Family Philanthropy webinar series provides guidance on the core tenets of effective family philanthropy—from motivations and values to governance, grantmaking, and succession. The series equips giving families with the latest information on evergreen topics in the donor lifecycle through practical takeaways and diverse family stories that illustrate important practices. Designed for seasoned practitioners and newcomers alike, the series is available to our Friends of the Family and Partner Subscriber organizations.
More Fundamentals
For a refresher on this topic, watch the recording of the 2021 Fundamentals webinars on governance and see additional resources here.
Featured Speakers
Jason Belinkie
Jason is a board member and also serves as Program Director for the Bender Foundation, Inc.…
View Profile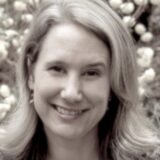 Bobbi Hapgood
Bobbi Hapgood has been involved with her extended family's foundation, Educational Foundation of America, for over…
View Profile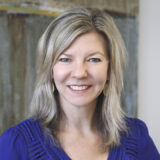 Holli Rivera
Holli Rivera is the President and Founder of Intentional Philanthropy. Holli previously served as Managing Director…
View Profile