As NCFP celebrated their 20th Anniversary, we invited people to participate in an exciting new program. NCFP used the opportunity of the anniversary to "Imagine the Future" of the field of family philanthropy. Starting at the 2017 National Forum, NCFP worked closely with the team at the Good Wolf Group who had been leading group discussions that address the following questions:
Given the challenges in the world, and the changing philanthropic landscape, how do you see the field changing?
What new tools, strategies and collaborative initiatives should be focused on moving forward for families, practitioners and advisors?
How should NCFP position the Center and our programs?
What would excite and engage you personally in our collective efforts and community?
Featured Speakers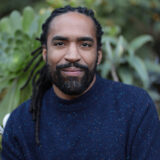 Didier Sylvain
Didier Sylvain is an experienced life alignment coach and consultant specializing in leadership effectiveness, team facilitation,…
View Profile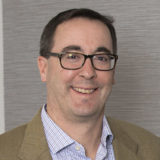 Jason Born
Jason Born is the Senior Knowledge Director at the National Center for Family Philanthropy (NCFP), a…
View Profile