How can you elicit and act on feedback from your grantees and other external stakeholders? For all funders, gathering feedback is a helpful practice to understand how your work is impacting your grantees—and how you can more deeply incorporate the perspectives and experience of your partners and communities you serve. There are a number of tools available to facilitate this feedback loop and listening process. Join this webinar to learn how to listen with intention, gather feedback in a way that does not burden your nonprofit partners, share how you acted on feedback, and how to use tools that will provide insights into how you can improve your work.
About this Series
The monthly Fundamentals of Family Philanthropy webinar series provides guidance on the core tenets of effective family philanthropy—from motivations and values to governance, grantmaking, and succession. The series equips giving families with the latest information on evergreen topics in the donor lifecycle through practical takeaways and diverse family stories that illustrate important practices. Designed for seasoned practitioners and newcomers alike, the series is available to our Member Families and Network Partners.
More Fundamentals
For a refresher on this topic, watch the recording of the 2022 Fundamentals webinars on Assessment and Learning and see additional resources here.
Featured Speakers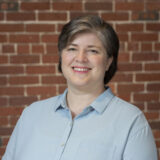 Yvonne Belanger
Yvonne Belanger is the Director of Learning & Evaluation, leading Barr's efforts to gauge its impact…
View Profile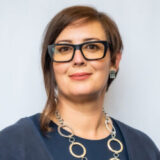 C. Davis Parchment
Davis Parchment (she, her, hers) is proud to serve as PEAK's first partnerships director, entrusted with leading the organization's…
View Profile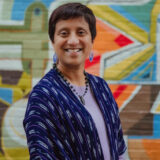 Brenda Solorzano
Change maker, believer in the power of community, driver of innovation and learning and always makes…
View Profile