Please note: We have postponed our conversation "Connecting Families Across Distance" and will use this time to share and discuss our initial responses and strategies to COVID-19.
This All Peer Network event, hosted by the Non-family Staff Peer Network, is open to senior leaders and board members of NCFP Friends of the Family organizations.
With the sudden spread of COVID-19, our network has asked for resources and guidance for responding to the crisis and how to support your staff, grantees, and local community. We'll use this Peer Network space to talk through strategies, concerns, and questions with your peers and learn what others are doing to respond to COVID-19.
Among the questions we will discuss together:
What is your organization's response to COVID-19 and what strategies are you using to respond to current challenges?
What are you hearing from your grantees?
What questions or resources do you have to share?
How have you maintained operations?
What tips or lessons have you identified for staff who are on working remotely?
As a reminder, our Peer Network events are not recorded. Join with your webcam if possible, or call in for audio only. 
Featured Speakers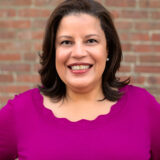 Denise Porche
Denise Porche has held leadership roles in philanthropy, social service provision, and community activism for more…
View Profile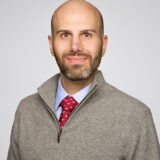 Nicholas A. Tedesco
Nicholas (Nick) Tedesco is the President and Chief Executive Officer of the National Center for Family…
View Profile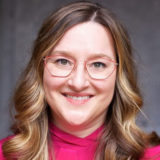 Kim Wright
Kim Wright is the founding Executive Director of the Stolte Family Foundation (SFF), an impact-driven philanthropy in…
View Profile