Please note: This Peer Network was originally scheduled for March 25, 2020 and has been rescheduled to June 17, 2020. If you registered for the March 25 event, you are still registered for this updated date and will be sent login information closer to the event. 
For families that are spread across multiple locations, it takes effort to effectively engage all members near and far. Join Bruce Karmazin, Executive Director of the Lumpkin Family Foundation, Jenny Kelly, Executive Director of the Roy A. Hunt Foundation, and Steve Toben, President of the Flora Family Foundation, in a conversation about connecting geographically dispersed family members with their philanthropy.
This is a joint Peer Network event for our Non-family Staff Peer Network and Engaging Youth Peer Network. Come prepared for an engaging dialogue—we may facilitate small group breakouts to discuss engaging youth versus engaging adult family members who are geographically dispersed. As a reminder, our Peer Network events are not recorded. Join with your webcam if possible, or call in for audio only. 
Featured Speakers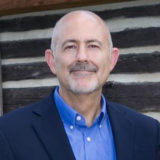 Bruce Karmazin
Bruce Karmazin joined The Lumpkin Family Foundation as Executive Director in 2001. He was previously at…
View Profile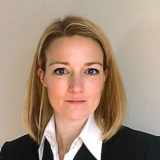 Jenny Kelly
As Executive Director of the Roy A. Hunt Foundation since 2015, Jenny Kelly manages a grantmaking…
View Profile
Steve Toben
Steve Toben is the president of the Flora Family Foundation. Before joining the FFF staff in…
View Profile