Great leaders have many skills. Two of those skills are maintaining healthy boundaries and clearly defining roles. For next-generation leaders, these can be difficult to develop because the natural family hierarchy often dominates the way roles and boundaries are defined. In this session, Bryn Monahan and Rebecca Meyer from Relative Solutions will introduce the Family Intelligence Quotient (FQ) as a concept, along with several tools to manage boundaries, which will then allow you to navigate ambiguous roles more comfortably. Join them for an interactive session that will draw on your experiences and offer a set of tools you can readily implement.
For this interactive meeting, we encourage attendees to join with webcams on. To help foster candid discussions, peer network events are not recorded.
If you are unable to attend this event, but are interested in being a part of the Emerging Family Leaders Peer Network, sign up here. 
Featured Speakers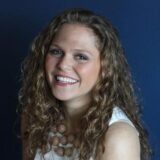 Bryn Monahan
Bryn Monahan focuses on the intersection of business and family, pairing her knowledge of business operations…
View Profile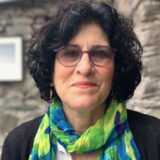 Rebecca Meyer
Rebecca Meyer brings unique experience as a family office professional to guide families who share assets…
View Profile