You've successfully attracted Donor-Advised Funds and developed solid relationships with those founding donors. But now they're asking for help with tougher issues such as preparing heirs to be responsible givers, dealing with geographic dispersion and generational differences in giving, and improving family communications and problem-solving skills. (If they're not asking now, they will be soon…). How will your foundation respond, and should it?
On this Spark Session, your peers will offer advice for building on strong donor stewardship practices and philanthropic services to offer a range of family philanthropy services. The webinar will also preview NCFP's two new tools for community foundations:  a self-assessment of your readiness to offer effective family philanthropy services, and a Family Philanthropy Playbook to help you define, plan, and launch those services.
Special offer
We are pleased to offer representatives from community foundations that are not yet part of the Community Foundations Family Philanthropy Network one complimentary registration to a Spark Session of your choice. To take advantage of this offer and register for this webinar, please complete our simple guest registration form.
About this series
This program is part of the Spark Session series under NCFP's Community Foundations Family Philanthropy Network. The series is designed for community foundations to exchange practical advice, tools, and tips from peers on aspects of their family philanthropy engagement. In one hour, this content-rich webinar feature peer case study examples and will allow attendees to delve deeper through an open facilitated dialogue.
Featured Speakers

Rob MacPherson
Rob MacPherson serves as Vice President for Development & Philanthropic at the Central Indiana Community Foundation, where…
View Profile

Ruth Purcell-Jones
Ruth Purcell-Jones is the Director of Philanthropic Services at the Central Indiana Community Foundation. As Director…
View Profile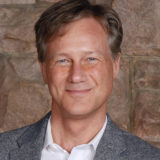 Tony Macklin
Tony Macklin, a Chartered Advisor in Philanthropy®, consults with donor families, grantmakers, and their advisors about…
View Profile