How can we shift power and engage others in our decision-making process? How can we listen more effectively and support collaboration in our grantmaking? Join this important conversation with MAVA Foundation Director General Lynda Mansson and Ibrahima Thiam, executive director of Wetlands International Africa and a MAVA partner. They will be discuss how MAVA, a spend down foundation, has embraced participatory grantmaking practices and share their unique approach to decision making.
To learn more about participatory grantmaking, please visit our Content Collection.
Related Resources
As a reminder, our Peer Network events are not recorded. Come ready to have an engaging conversation with your peers—we want to hear your stories, tips, and resources! Join with your webcam if possible, or call in for audio only.
Featured Speakers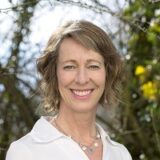 Lynda Mansson
Lynda Mansson has been the Director General of the MAVA Foundation since 2010 and continues to…
View Profile
Ibrahima Thiam
Ibrahima Thiam is the Executive  Director of Wetlands International Africa – Western Coast and Gulf of…
View Profile