Courage in Practice: 5 Principles for Peak Grantmaking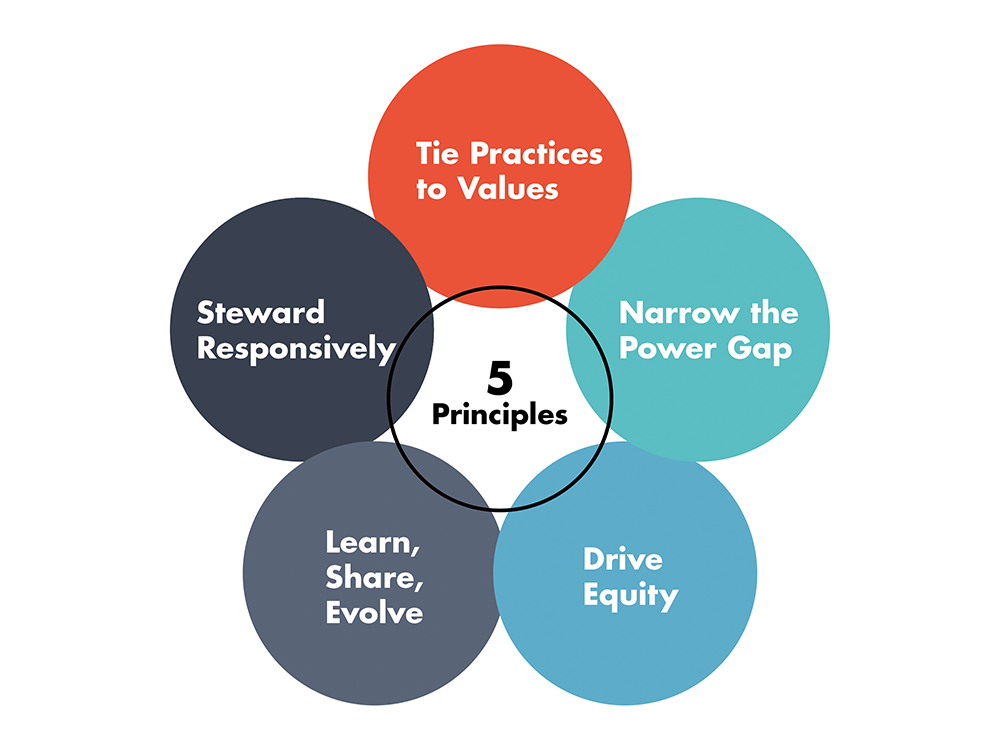 PEAK Grantmaking believes that a set of principles is needed to support grantmakers in their efforts to make practices a strategic imperative within their organizations. Created by and for our members, the Principles for Peak Grantmaking is our call to action to transform the practice of philanthropy into the practice of principled grantmaking. These five Principles will help you implement more effective, efficient, and equitable grantmaking practices.
Tie Practices to Values
Narrow the Power Gap
Drive Equity
Learn, Share, Evolve
Steward Responsively
Starting with the release of this white paper, and following with a rollout of newly-refined competency-based talent development programs and resources, our goal is to champion and support grantmakers in putting each of these five guiding Principles into practice, and help them launch a sector-wide movement.