Generations of Giving: Transitions in Family Foundations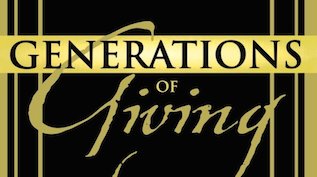 This excerpt from the introduction for Generations of Giving: Leadership and Continuity in Family Foundations, explores the six components of transitions in a typical family foundation, introduced as follows:
The overall time span of a transition may be a few months or several years, depending on the type of transition and the complexity of the system. But we believe that all transitions from one stage to the next, such as the one from the Controlling Trustee Foundation to the Collaborative Family Foundation, follow the same basic pattern. Our research suggests that there are six distinct components of transitions, beginning with the continuous accumulation of developmental pressures, and ending with the steps to implement a new governance system
---
Order a hardcover or paperback copy of Generations of Giving here.
Review the complete collection of chapters from Generations of Giving here.