Guiding a Giving Response to Anti-Black Injustice
Racial inequities are the result of structural racism that is embedded in our historical, political, cultural, social, and economic systems and institutions. The effects compound and produce predictable and vastly adverse outcomes for Black people and other communities of color in the United States in areas such as health, wealth, career, education, infrastructure, and civic participation. Achieving population-level improvements in these areas of social well-being—the stated goals of many philanthropists—will require us to undo systems of racial injustice in the United States.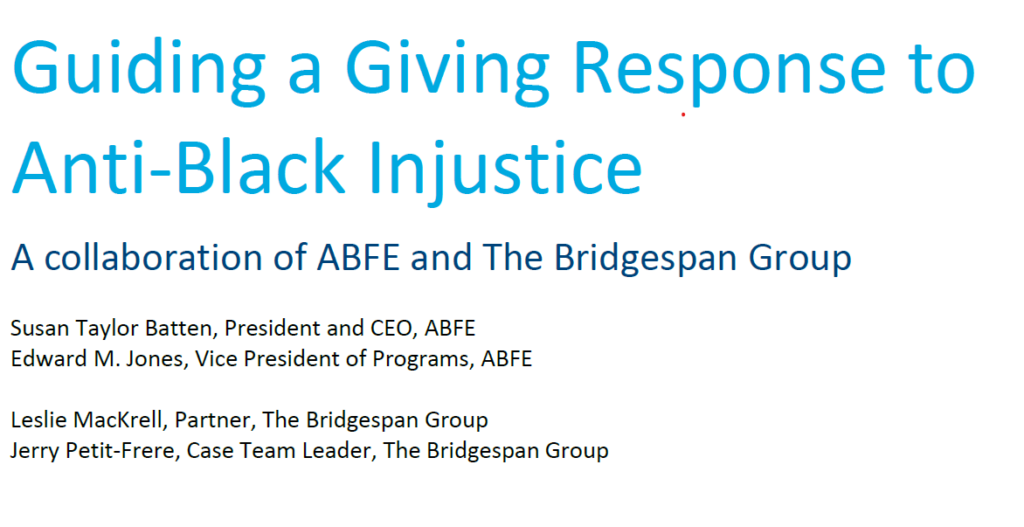 ABFE and The Bridgespan Group offer here a set of six principles, greatly informed by Black movement leaders and funders of Black-led social change, which can guide funders seeking to support racial justice and thriving Black lives in the United States.