How To Guide: Uncovering Unconscious Bias in Philanthropy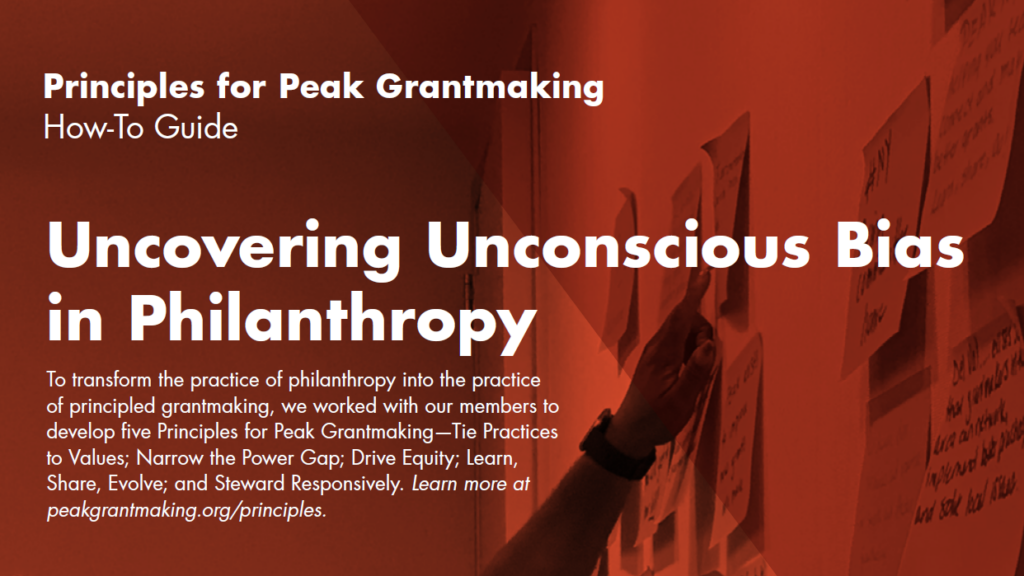 This guide is designed to help you, the grants management professional, understand bias, how it shows up in philanthropy, why it matters, and how you can improve impact and outcomes for communities historically disenfranchised from philanthropic benefit. This guide will cover some basic concepts and definitions around unconscious bias and some proven ways to reduce bias that can be applied to grantmaking practice.
Dig into concepts like affinity bias, attribution bias, or conformity bias and what implications these have on our impact, and how we can proactively work to acknowledge our bias, widen our circles, slow down decision-making, and use data to assess our improvements.