Strategies for Driving Equity in Grantmaking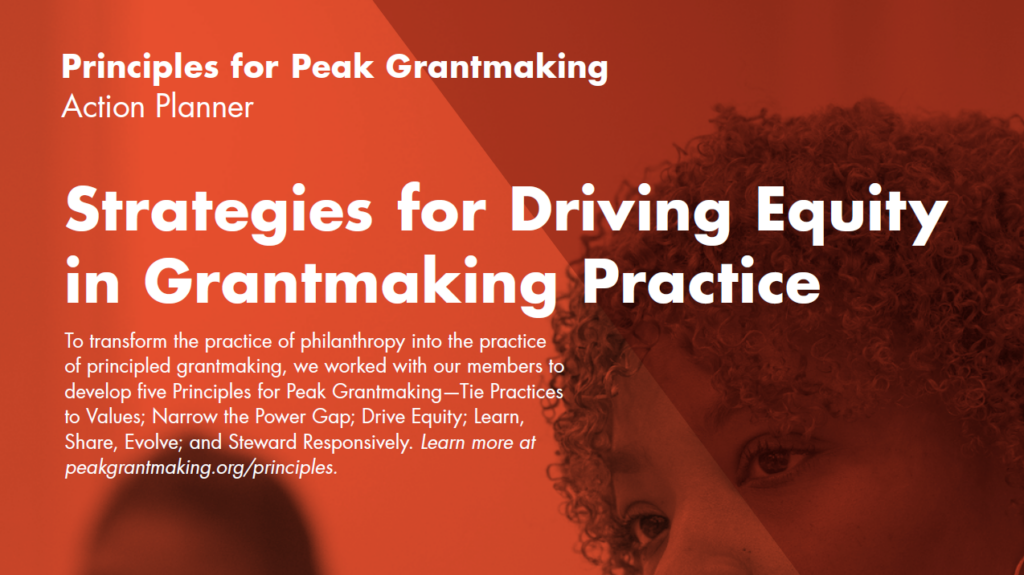 In order to implement strategies that promote justice, inclusion, and equity, we must work with purpose and urgency to establish grantmaking practices that advance equity. This goes beyond narrowing the power gap (which helps all grantseekers and grantees) to a more specific focus on building power for under-resourced communities. On a tactical level, driving equity requires taking an intentional look at every step in the grantmaking process and applying practices proven to reduce bias – from the language and the questions on a grant application, to the process for sourcing potential grantees, in technology deployment, and in the amount awarded to certain grantees or restrictions placed on grant dollars.
If your organization is looking to improve outcomes for communities and organizations that are often sidelined by the traditional grantmaking process, explore how you can reduce bias and how you can get started with collecting and tracking the demographic data that can inform impact.