The Atlantic Philanthropies and Its Archives: Limited Life, Enduring Legacy
This essay, authored by the project lead for The Atlantic Philanthropies Archives at Cornell University, details the archival strategy of The Atlantic Philanthropies.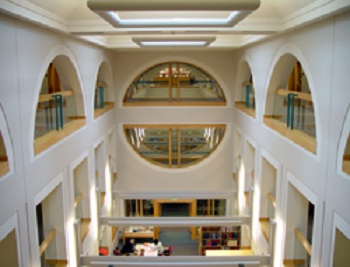 In December 2016, The Atlantic Philanthropies made its final awards, becoming the largest limited life philanthropy to complete its grantmaking. The end of this aspect of its organizational life has been long-planned and purposeful – a fulfillment of donor Charles F. ("Chuck") Feeney's commitment to Giving While Living. Many of Atlantic's final grants have been "big bets" designed to improve the lives of vulnerable people. The same bold spirit has informed Atlantic's thinking about its legacy and, in particular, about the vast and diverse archival collection it leaves behind.
How does a foundation insure that its archive exists not simply as a static repository, but rather as a vibrant space that continues to "live" and be relevant, useful and influential long after its final grants are made? In Atlantic's case, it's a multi-step process that begins by asking, "How can we have influence as a foundation even when we're no longer around to engage actively with our audience?"