The Rebirth of a Legacy: The Lydia B. Stokes Foundation
Although Lydia Stokes did not leave explicit written instructions about the program areas she wanted the foundation to support, her life interests were well-documented and her descendants have carried on that philanthropic legacy. This profile from 'Living the Legacy' explores the life and legacy of Ms. Stokes and the "rebirth" of her legacy that resulted from the involvement of a new generation of family members.

Note: This case study was written and released in 2001 as part of NCFP's Living the Legacy guide; current circumstances at the foundation may be different than described here.
Lydia B. Stokes was a woman of principles. Reared as a Presbyterian, she converted to Quakerism when she married. She and her husband, a medical doctor, lived in Moorestown, New Jersey. The Quaker values and lifestyle-including promoting the equality of all people, empowering people to help themselves, and pacifism-suited her. She also inherited philanthropic ideals from her own family. For example, her grandfather founded the Pratt Institute in New York in order to give working class men and women the opportunity to acquire a quality practical education. After years as an individual philanthropist, she founded the Lydia B. Stokes Foundation in 1959, which she ran essentially on her own with her lawyers' help until her death in 1988.
Although Lydia B. Stokes rarely discussed her foundation or her philanthropy, there is no doubt about what she believed. She was a friend of Margaret Sanger, who founded the American Birth Control League (Planned Parenthood's precursor) and a strong supporter of family planning. She was also an early promoter of coeducation and a lifelong supporter of the American Friends Service Committee. Upon her death, her children and grandchildren were at a disadvantage because they knew almost nothing about the foundation. However, they did know a tremendous amount about Lydia's legacy through her values. This would serve them well as they assumed responsibility for the future of the foundation.
New energy
Lydia B. Stokes' direct descendants consist of three daughters, Ann, Sally, and Lydia (who died in 1988), and one son, Samuel (who died in 1992). Upon their mother's death, Sally, Sam and then Ann, took charge of the foundation. Sally's daughter, Nancy, was the first of the "next generation" to join the board in 1992, bringing new energy and inquisitiveness to the foundation. Eager to learn more about foundation operations, functions, and responsibilities, she wrote to the bank trust office that managed the Foundation's assets, and to the law firm handling its administration, requesting detailed information. Their responses were minimal, and their philosophy seemed often at odds with the family's.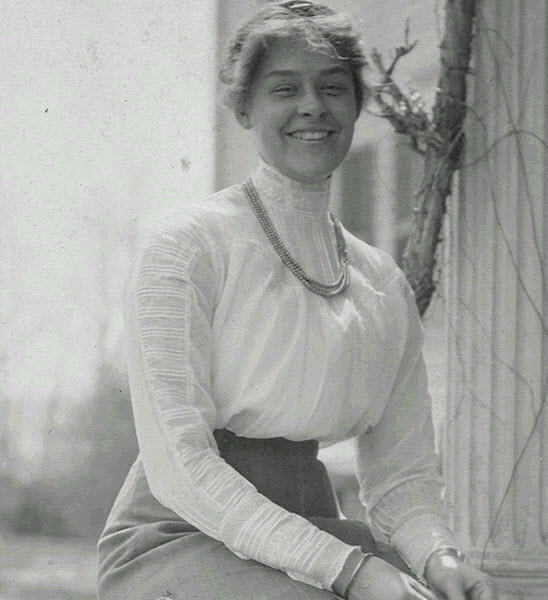 In 1995, Nancy discovered the Council on Foundations and began reading its materials. She and Sally attended the Council's Family Foundation Conference in 1996, which exposed them to other models of family giving and introduced them to a peer group with whom to exchange information and ideas. Nancy, Sally, and Ann then began to implement many changes in the Foundation's operations. Daughter Lydia's son, Tom, joined the board early in 1997. As an experienced businessman, he brought his management and financial skills, as well as his enthusiasm and shared family values. Tom's joining the board coincided with a critical junction for the Foundation.
Sally was handling the foundation's day-to-day operations, working with the bank trust office and law firm in Philadelphia and experiencing increasing frustration with the limited interaction and communication. The foundation work felt increasingly overwhelming. She and her sister, Ann, discussed spending out the foundation or folding it into a community foundation. Their foundation responsibilities seemed to be an ever-increasing burden that was not worth the effort.
About this time, Sally attended a trustee workshop in Colorado Springs. Anne Morgan, the workshop facilitator and an experienced foundation executive, recommended that Sally consider arranging a family retreat to explore everyone's feelings and options regarding the foundation's future before making a decision to close it. In February of 1997, the Stokes held a one-day retreat with Ms. Morgan to decide the future of the foundation.
Compatible family values, the involvement of an enthusiastic younger generation, and skilled outside guidance worked in the Lydia B. Stokes Foundation's favor. According to Tom, the retreat, "just rocked." In fact, by noon of their one-day meeting, the continuation of the foundation was a foregone conclusion. The family members remarked that the retreat "gave the foundation back to us."
The family became eager to revitalize the foundation. A critical juncture came when Ms. Morgan assured them that one person did not have to know everything, that requirements such as financial expertise and grant making knowledge could be shared, and that work could be divided by interests. Using charts, graphs, and questions, she guided the family through the practical steps of creating a successful organization.
Shared vision
Once the Stokes had made the decision to keep the foundation intact, they relied upon their shared vision and values as a family and Lydia's life example. Well aware of her convictions regarding family planning, education and social justice, they articulated the foundation's mission and developed its program goals. First, the board reaffirmed its mission to follow the Quaker philosophy of empowering people to help themselves. It then rededicated the foundation to supporting women, children, education, the environment, and peace and social justice. The additional focus areas were a natural extension of that legacy and a combination of the next generation's passions.
Second, the board discussed what scope of operation they would be able to manage, given their limited time and geographic dispersion. The board reaffirmed its policy of not accepting unsolicited grant proposals. Rather, family members enlist proposals from organizations in their individual geographic areas that match the foundation's goals. One reason for this is the foundation's relatively small asset size (approximately $5 million) and the fact that it is run by volunteer family members. But also Lydia B. Stokes was an anonymous donor for most of her life and did not want to call attention to herself. The family seems to have inherited this trait.
Third, the family realized that they also needed an operating plan. They divided the responsibility for initiating and assessing grants among the four board members. They agreed to meet by telephone twice a year and in person every summer. They made plans to improve and standardize their grantmaking forms. They created an investment committee, and soon adopted an investment policy that was aligned with the foundation's mission. The assets have since been moved to an investment firm that is comfortable working within the foundation's investment guidelines. A law firm in New Mexico, where Sally lives, handles administrative tasks.
Today, the family members are excited about the foundation. According to Ann, "We would love for it to go on forever." Having been through the rebirth of their family's foundation, the Stokes have some advice to share with donors just starting out including:
Think and re-think the foundation's priorities;
Follow your heart;
Write a mission statement;
Find common ground among the family members and stick to it;
Keep it simple;
Get outside help.
The family members look forward to participating in the board's biannual conference calls. They eagerly plan for the annual retreat at their summer home in the Adirondacks where five generations now have gathered. Nancy and Tom each have two children in their early 20s. They think their children will be interested in continuing the foundation into another generation. As a way to involve them in the family philanthropy, the children are included in the annual retreat where they talk about their family legacy, share favorite family stories, and learn about projects the family is funding through the foundation. These are critical elements in perpetuating a family's philanthropic legacy.
---
LYDIA B. STOKES' LEGACY
The donor's life as a roadmap for funding: Although Lydia Stokes did not leave explicit written instructions about the program areas she wanted the foundation to support, her life interests were well-documented and her descendants have carried on that philanthropic legacy.
Quakerism: Mrs. Stokes' Quaker values-consensus, equality, empowerment, and pacificism-serve as a guide to the family on how to interact with one another and with their grantees.
Anonymity: That Mrs. Stokes chose to conduct much of her philanthropy anonymously is clearly reflected in the quiet, understated nature of her descendants' philanthropic work. Because the family identifies organizations they would like to fund, it ensures that these organizations are in keeping with their mission and grantmaking philosophy and that the family remains involved in every grant that is made.
Know your family: The Stokes are a small, geographically dispersed family. They made it easier to enjoy their philanthropy by getting outside help with administrative work, deciding not to accept unsolicited proposals, meeting by conference call, and drawing upon each board members' personal and professional strengths.
---
Nancy tells a particularly moving story that illustrates the Stokes family's deep connections. A life-long memory of every walk she had with her grandmother along a path in the Adirondacks, was of how her grandmother would always stop at one particular place to admire a clump of maidenhair ferns, and remark on their beauty. Last year, Nancy and Sally made a site visit to a project with the Nature Conservancy in the Black Hills of South Dakota. The project manager led them to an exquisite spring on the property. A lush carpet of maidenhair ferns covered the bank. According to Nancy, "I felt like Grandmother was standing right there with us, and was so happy about what we were doing."
Indeed, the Lydia B. Stokes Foundation does seem infused with her spirit, belying the notion that a legacy is something that must be written in stone. One of the greatest rewards is the re-connection of three generations of family members. If it weren't for the foundation, siblings and cousins might have continued on their separate ways, unaware of all their connections. For the Stokes family, legacy is something very much alive-something that is renewed each year when they gather together in the Adirondacks and reconnect not only with each other, but also with their past.