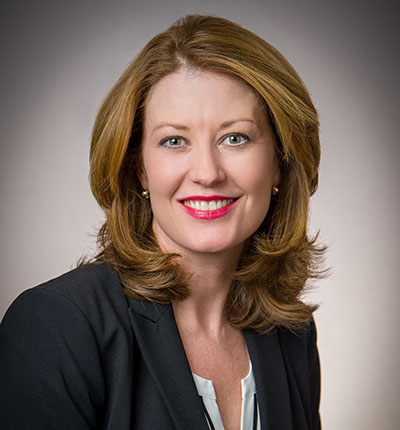 Erin Hogan
Managing Director, Philanthropic Market Executive, Bank of America Private Bank
Erin Hogan is a Managing Director and Philanthropic Market Executive for Bank of America' Philanthropic Solutions business. With 20 years' experience in the philanthropic and nonprofit sector, Erin oversees the regional philanthropic business across numerous markets, working closely with philanthropic individuals and families,  private foundations and nonprofit institutions on all aspects of giving.
Prior to joining Bank of America, Erin served as an executive director of the Philanthropy Centre at J.P. Morgan Private Bank, where she advised individuals, families and institutions on matters of mission, governance, impact and legacy. Erin also has managed grantmaking programs on behalf of private foundations in the areas of education, health and community development, and worked closely with public charities on strategies to strengthen organizational capacity, lever- age philanthropic partners and maximize impact.
Erin's previous experience includes academic research and government consulting for a variety of public health and safety programs. As a research manager at Columbia University's Mailman School of Public Health, Erin supervised research in emergency preparedness, infectious disease control and occupational health and safety. Prior to that she worked for a Washington, D.C. consulting firm focusing on matters of public health and environmental health and safety.
Erin currently serves on the boards of the Smithsonian Institution's Science Education Center, the Northern Virginia Community College Education Foundation and the Virginia Funders Network. A former paramedic, Erin holds a Master of Public Health degree from Columbia University and a Bachelor of Science degree from The George Washington University.
We're here to equip you with the tools you need to make a meaningful impact. Contact NCFP for support!
Keep up with trends in family philanthropy. Subscribe to our newsletter!
Gain access to personalized support and a network of peers. Join our community!