Breaking Up and Moving On: a Staff Member's Perspective on the Dissolution of a Family Foundation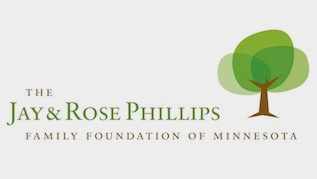 We knew the outcome before the votes were cast. The Jay and Rose Phillips Family Foundation – the proud embodiment of a fortunate family's abiding compassion – would be split apart. It was October 2010.
As a relatively new staff member of the foundation, it was hard for me at that time to see much good coming of this decision. Some of the resources currently devoted to my community – the Minneapolis/St. Paul region – would be redirected to the new foundations created in Trustees' home communities. A smaller Minnesota foundation would need fewer staff. My professional fate – and those of my four colleagues – was now in question.
And over these hard facts lay the lingering shadow of this difficult, at times emotional, period. Employees crave a shared sense of purpose with the leadership of their organization, particularly in the social sector. As the foundation's trustees struggled to define the future of our organization, that sense of common purpose faded, leaving staff disheartened and gloomy about what would come next.
It is now over three years since the decision was made to dissolve the former foundation and nearly three years since the birth of its local successor, The Jay and Rose Phillips Family Foundation of Minnesota. Of course the immediate aftermath of the split was hard. We lost two fantastic staff members and bid farewell to nearly 60 percent of our grantees. But at this juncture both staff and trustees can also appreciate that we gained some things from the difficult transition: focus and trust.
In one sense, a tighter focus for our work reflects the new foundation's reduced grantmaking capacity. We have neither the funds nor the time to respond to the quantity and variety of proposals we did in our previous incarnation. But it also shows our intention to deeply engage with a core set of grantmaking strategies that advance our overarching aim to "help families in poverty attain economic stability." You can learn more about the foundation's funding strategies here.
Now, instead of processing 400+ proposals each year, foundation staff meet with our 30-40 grantees regularly to learn together. We participate in – and sometime lead – collaborative efforts around complex challenges such as retaining a competitive workforce and improving access to supportive housing. We employ many tools to drive change in a few, clearly-defined, areas. See the sidebar below for a specific example of this.
For foundation staff to work this way – with what we call an entrepreneurial spirit – it requires a good deal of trust from our board of directors. We've earned their trust by working closely with them to develop and hone our grantmaking focus areas. The foundation's trustees know exactly what we are driving towards in each of our focus areas and that makes it easier for them to consider challenging grant recommendations from staff. Because we are clear on the "big picture" goals, staff is also able to represent the foundation to grantees and peers as a dynamic and evolving organization, not one locked into rigid, unresponsive funding priorities. We want to learn from them in order to improve our strategies and achieve even more impact in the areas we've defined with our Trustees.
Although this transformation was not one we welcomed initially, staff and trustees now acknowledge it to be a positive turning point in the philanthropic legacy of the Phillips family in the Twin Cities. Dean Phillips, co-chair of our board, recently remarked that "Our experience is a reminder of the great possibilities exposed by unanticipated disruption. We have, indeed, become more pro-active, efficient and effective philanthropists." That sentiment certainly rings true for the Foundation's staff, and I believe, for our entire community.
Sidebar: The Phillips Sectoral Employment Initiative
Since 2011, the Foundation has invested over $1.5 million in the Phillips Sectoral Employment Initiative, a multi-pronged capacity-building effort to expand and improve career pathways for low income adults.  The term "sectoral" indicates our emphasis on preparing job-seekers for growing sectors of Minnesota's economy.  The bulk of these funds ($1.3 million) were granted to community-based workforce development programs.  Together, these programs trained nearly 1,000 low income job seekers between 2011 and 2013, and placed 580 into career-track jobs.  To our eyes, that's a significant return on our investment.
But what makes PSEI different is how we spent the additional $200,000.  These funds enabled PSEI to have an impact far beyond our grantees.
$120,000 went to consultants who coached and evaluated PSEI grantees, advised Foundation staff, and helped us distribute our findings to a broad audience.
$15,000 paid for a learning trip to Boston, enabling 14 community leaders to learn about that community's innovative and effective adult employment strategies.
$20,000 supported a series of community seminars that together drew over 1,000 people.  These conversations helped invigorate our region's conversation around retaining a skilled workforce as our population diversifies.
$40,000 was committed to an AmeriCorps VISTA program run by the Foundation.  This partnership with the Corporation for National and Community Service has so far placed 35 people into full-time, year-long positions supporting the work of are job training organizations.
$5,000 supported a feasibility study conducted in collaboration with six other foundations to determine if we should create a joint organization to pursue our mutual interest in workforce development.  That resource, The Minneapolis-St. Paul Workforce Innovation Network (MSPWIN) was formed in August of 2013.  To date, $3.4 million has been committed from 10 foundations.
Hear more about the Phillips Family Foundation's story on our June 12th Webinar, Navigating Leadership Transitions in Family Philanthropy.