Crisis, Conscience, and Community: Tips for Navigating Extraordinary Times
When I began writing this blog, I hoped to share some of your colleagues' advice on managing through the social, health, and financial crises brought on by COVID-19. Just as I was finishing my conversations with a few of you, America faced another crisis triggered, once again, by the deaths of Black Americans at the hands of law enforcement. Today we must confront not only the racism within our law enforcement and criminal justice systems but the individual and systemic racism so pervasive in every facet of our culture. While I thought to scrap the paper entirely and, with it, the wisdom I discovered in my conversations, I realized that wisdom may very well be helpful in an even more turbulent world. I hope you agree.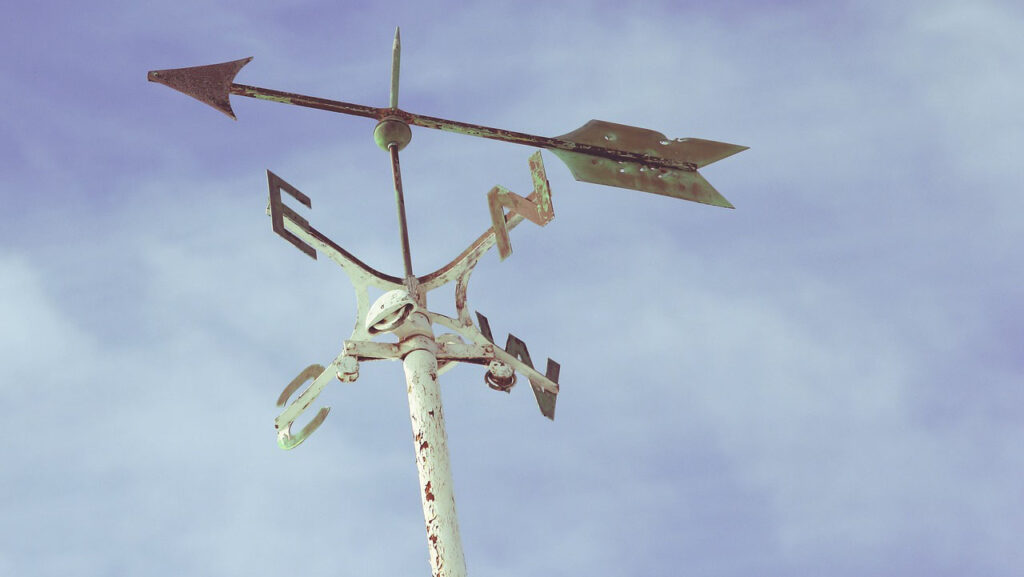 These issues, and countless more you have been struggling with, test the ability of donor families to find a shared purpose. Do you follow the course you charted early in the year? Do you divert some or all of your funds to new strategies and priorities? Do you increase your payout even in the face of financial uncertainty? Can any of us say that putting our heads down and advancing "grantmaking as usual" makes any sense? As individuals of conscience, as families of concern, as builders of community—in the face of overwhelming circumstances and volatile times—the need for your conscience, concern and community has never been greater.
Given these tests to your vision, patience, purposes, and systems, here are just a few of the messages I have been hearing.
In the face of volatility, understand and build on that which is constant: your values. If it's been a while since you've visited them, take them out. Discuss them with your family, board, staff and grantees. How might your values of fairness, opportunity, empathy and compassion (whichever yours may be) be re-interpreted today? Never have you needed your core values more. Hold them up to the light of a dramatic new day and see how they can serve as guides to your future grantmaking policies and priorities. If you haven't articulated them, there is no better time.
Be open to the possibilities of suspending the usual in favor of new processes and program areas. The Robins Foundation of Richmond, Virginia recognized the critical need to get dollars into the hands of the most vulnerable in their region. Aware that time was a critical factor, they defied conventional wisdom by putting money directly into the hands of individuals. They allocated $500,000 to the Family Crisis Fund, a sum matched by the city of Richmond. To date, they have made 500 grants to more than 2600 families. Further, the Robins Board made it a priority to add five extra board meetings into a two-month period to ensure they stayed on top of needs and were responding as quickly as possible.
Consider how your program priorities can be viewed in light of the pandemic and the cry for racial justice. You may not need or want to switch your main focus areas but they can be addressed in a way that promotes greater inclusiveness, equity, and justice. A few of those I spoke to, many of them place-based funders, have indicated they'll be considering a new focus on criminal justice.
Look beyond grantmaking to all the ways you can add value to your community. You have enormous capabilities and advantages that go far beyond your checkbook. For example, you have an extraordinary power to convene—even when civic and business leaders cannot. Keeping in mind social distancing guidelines, bring together those who most need to be heard and those who most need to listen and learn. Include the voices of those you seek to serve. Get out into the community. Bring people to your meeting space. A pot of coffee and an open mind have been known to lead to miracles.
You don't have to go it alone. And it is likely better if you don't. There is great power in mutual support and leveraging what you offer, both in experience and resources, with what others can offer as well. Consider partnerships including shared funds. Many communities recently have begun funds within their community foundations for timeliness, shared decision making, and impact.
Use the time with your family to talk about your charitable vision and the problems we face today. Engage your younger family members in those discussions. Talk about your motivations for giving and why you give what and where you do. Talk about what's on the news, giving every family member a voice. The Hyde Foundations of Memphis, Tennessee will be using the opportunity of having young adult and college-age children at home to discuss the family's legacy of giving and the needs of Memphis today and going forward. The chance to engage homebound young people is not to be missed.
Embrace technology to further your own internal communications and those of your expanded circle. Families have long lamented the difficulty of getting together for meetings given busy schedules and geographic distance. The last few months have taught us what we can do by necessity. We now have the opportunity to see how we can use those same systems to great advantage and to greater inclusion. That same technology can be a boost to the nonprofits you fund. Providing them with the equipment and access needed to become more technologically sophisticated can compound the good they are already doing.
No matter what or where you fund, consider how a more conscious focus by you and your grantees on racial justice can advance a more equitable and just society. The fragile fabric that has covered our tragic history with race has been irrevocably ripped off by the events of the last few weeks. Each of us has the opportunity, and the obligation, to determine our own role in achieving that justice for all. Convene your family, board, staff, grantees, colleagues, and others to figure out what your role must be and how to pursue it.
Communicate. I have been moved and energized by the number of families that have issued a statement of conviction and purpose over the last few weeks. (NCFP has put together a powerful collection of these statements in a previous post.) I was especially inspired by Ridgway White, president of the Charles Stewart Mott Foundation, and his piece detailing the work on racial equity and inclusion being done in Flint, Michigan, not only by Mott, but by partnerships, local government, and citizens.
As you look to your communities and concerns, you will find great suffering and need as well as the mandate to think carefully about long-term, sustained change. You will be looking for measures of impact and you'll be looking to more immediately address that suffering. "Follow both routes to understanding, the compassionate as well as the analytical. No one can comprehend the universe who does not understand and care for the sparrow."*
We are at a painful and fragile moment in our history as a country and a global community. Never have your philanthropic values and vision been more needed. You might work to address the damage to our environment. You may look to education as an opportunity for all to thrive. The arts will surely be needed to give expression to the unheard, uplift our hearts and sustain our endeavors. But make no mistake. A deep wound in our country's moral history has been lanced. You desperately are needed to be part of the healing. You can be overwhelmed and still find your purpose. You can be confused and not be rudderless. You can be exhausted and not without hope. And that leads me to my last point.
Take care of yourself and each other. Board members are stretched and stressed and still are called on to model the best of servant leadership. Staff members are similarly overwhelmed, often working at home without the regular contact and reinforcement their passions and energy so often need. CEOs are isolated; they tell me of the awesome responsibility they feel; more than ever they sit at the intersection of board, staff, and community. As they are supportive, they need support. And so I call on Paul Ylvisaker yet again and two of his 11 "Commandments" for those in philanthropy. My closing prayer if you will.
"Guard your own humanity. The first ethical commandment is to take care of yourself. This is not acting for number one; it means taking care of what you are or should be, so that you can radiate that out to others. If you lose your own soul—whether to arrogance, insensitivity, insecurity or the shield of impersonality—you diminish the spirit of philanthropy. The goal to aspire to is that you will be a distinguished human being who gives to the foundation as much an identity as you derive from it, and far more than the money you give or negotiate away. In a very real sense, you are philanthropy."*
"Guard the soul of your own organization, even from your own pretensions. Those of you lucky enough to be part of an institution that has a soul know what a precious environment it is. It's a secure environment in which hierarchy is respected but not imposed, and where posturing and game-playing are unnecessary; it's an institution in which values are explicitly and easily discussed, and there is a consistency between values stated and values played out; it's an organization that demonstrates its humanity equally in its responsiveness to the needs and sensibilities of its external constituencies and in the care with which it nourishes and grows its own personnel." (Source: Paul Ylvisaker, The Spirit of Philanthropy and the Soul of Those Who Manage It, 1987)
Some 50 years ago, our country also faced a not dissimilar, volatile time with unrest brought on by an unpopular war, the civil rights and women's movements, and the violence of Kent State and the Edmund Pettis Bridge in response to peaceful protests. Philanthropy responded with bold and creative advances in pre-K education, women's health, voter registration, and community economic development. Again, we are called to our greatest selves and our greatest contributions. Philanthropy needs your outrage and your hope, your questions and your affirmation, your experience and your openness to learning, your mind and your heart. If my experience tells me anything, you will rise to the moment. As will those of us who work to support you.