How the David Rockefeller Fund has Responded to the Crises of 2020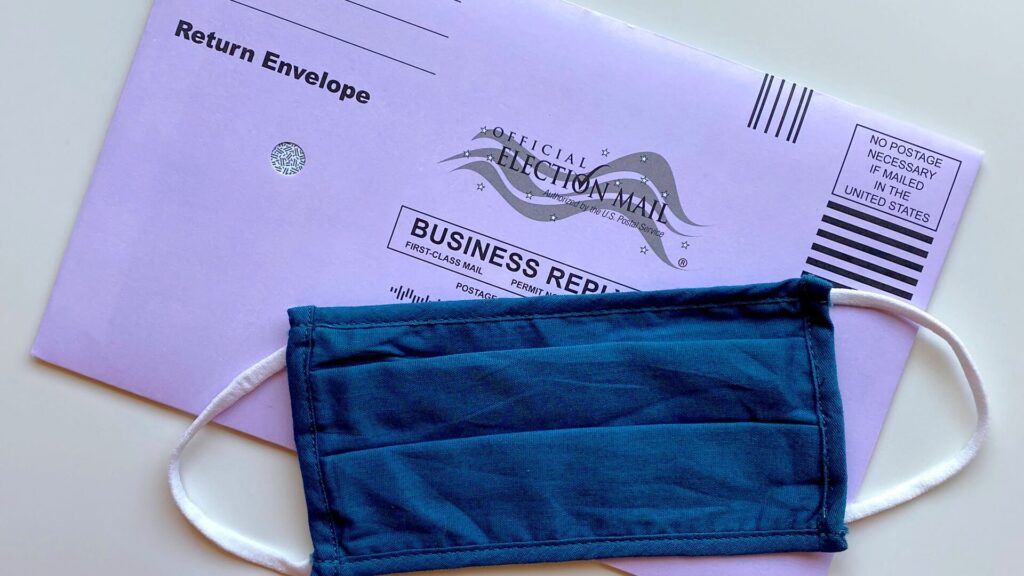 Learn more about the evolution of the DR Fund at our next family philanthropy webinar. 
The year 2020 has challenged the David Rockefeller Fund as it has most of our peer foundations. It began with ebullient plans to mark our 30th anniversary with a reflective look back on how a family foundation can evolve to meet the challenges of different eras. Like so many plans that had to be scrapped once COVID-19 changed our world, the anniversary reception was cancelled and replaced by a spring board discussion about how to address multiple crises to our programs, nation, and world.
Reacting to COVID-19, Racial Injustice, and the Climate Crisis
COVID-19 was quickly becoming a death sentence for incarcerated and detained communities. In alignment with our criminal justice program, we made a rapid grant to the national Bail Project, matched by Rihanna's foundation, to help protect the most vulnerable. Staff also reached out to all of our grantee partners and—recognizing severe reductions in their revenue—removed project restrictions on all grants, streamlined reporting, and committed to general support funding for all of 2020.
In addition to the economic crisis that impacts our arts partners and society as a whole, the environmental crisis is also manifest in extreme weather news every day. Largely unchecked climate change has become a clear and present danger to every part of the country and globe. The DR Fund has tried to address the failures of national federal leadership since 2015; to educate and mobilize climate-concerned citizens since 2017; and early in 2021 we will turn again to the urgent question of how much to invest in solutions to the climate crisis and on exactly what strategies.
Meanwhile, we took the important step, following divestment from all fossil fuels, of committing to invest our endowment in holdings that "net" out at zero greenhouse gas emissions, and doing so in concert with much larger institutional investors. The UN-organized Net Zero Asset Owner's Alliance reported that we were the first foundation to sign onto this commitment and we want others to join as quickly as possible.
Supporting a Peaceful, Democratic Election
The final crisis our board faced this summer is the practical health challenge to voters' ability to cast their ballots safely this fall. It is well-documented that COVID-19 has not impacted all communities equally with disproportionate impacts on Black, Latinx and other communities of color. Almost 200,000 people in the US have died from the virus, leaving families and communities traumatized and fearful for their health and well-being even as they look for leadership to protect their health and safe livelihoods and yearn to exercise their voting rights. In addition to tripling our 2020 grantmaking for climate, arts, and criminal justice, we allocated $1.7M in general and trustee contributions for a special democracy and election protection initiative, the first such program allocation in the foundation's history. To move quickly, the board delegated grant decisions to staff leadership and we quickly found a range of grantees that met the following criteria:
A focus on smaller organizations that receive less media and philanthropic attention;
Organizations led by dynamic, innovative leaders of color with deep experience in their states;
Alignment with other focal states for our partners on climate change and criminal justice: Florida, Michigan, Pennsylvania, Arizona, Minnesota, and Montana;
A focus on under-represented communities of color, young people, and Native American communities that have also been impacted by harmful policies in our other programs; and
A location in the heart of election protection litigation hotspots, to ensure maximum voting access and a safe and secure election for the entire electorate.
To take one example, Poder in Action is a grassroots organization located in Arizona and led by Viri Hernandez, a dynamic, young Latina leader who has built an organizing force around inequity within the criminal justice system, immigration, and education. Poder mobilizes members to action through education and reframing how democracy should work for its most vulnerable citizens.
In Pennsylvania, the Voter Project focuses on communication to voters about election law changes, facilitating the vote-by-mail process, and recruiting and training poll workers. As it has become clear that some counties do not have the resources or ability to handle the mail-in ballots for this cycle, such efforts are integral to ensuring sufficient resources are allocated to both in-person and mail-in voting. Their 501c3 (C3) budget gap remains large.
To offer a third and final example, League of Conservation Voters (LCV) houses CHISPA, its Latinx Organizing Program for Climate Action, a multi-state effort that focuses exclusively on young people and communities of color who are disproportionately impacted by voter suppression and environmental injustice. LCV focuses its C3 election protection work in its Democracy For All program, consisting of four main areas: vote-by-mail education, poll worker recruitment, election protection phone calls (emphasizing early in-person voting), and post-election response. LCV's C3 budget gap is also substantial and their program is scalable.
Even though early voting has begun in some parts of the country, there is still time for new funders to help ensure a free, safe, and fair election during a pandemic that most public experts expect to grow much worse by early November. When our board discussed the critical nature of ensuring a safe and fair election in June, the decision hinged on much more than the prospects for climate change policy, arts funding, or racial equity in the justice system. Our staff believes that the very legitimacy of a democratic election and a peaceful, post-election period are at stake.
Returning to the DR Fund anniversary project that the NCFP has been so generous to showcase, I am inspired by one lesson, in particular, that I take away from the 30-year history of this foundation's work. It has been the willingness of David and Peggy Rockefeller's family to adapt to changing circumstances and respond to urgent needs and opportunities. Family foundations have a freedom that many private foundations and their independent boards do not often exercise: to come together quickly, throw out old assumptions, acknowledge the need for new approaches, and change funding priorities and spending rates as national and global needs rapidly change. At the DR Fund, we have challenged ourselves to respond boldly to this moment of crisis and consider some tough questions. Given the racial and environmental injustices in our society, including climate change, isn't this the time for all foundations that benefit from great privilege and power to approach philanthropy differently? How can we better empower our partners to make progress on seemingly intractable issues?
Whatever your answers and perspective on 2020, we hope the DR Fund's recent decisions are helpful to your own discussion of both short-term needs and long-term challenges. Best wishes to you and your families and staffs for a healthy, safe, and hopeful remainder of this pivotal year.
---
The views and opinions expressed in individual blog posts are those of the author(s) and do not necessarily reflect the official policy or position of the National Center for Family Philanthropy.