Takeaways Blog on Effective Governance: Principles, Policies, and Practices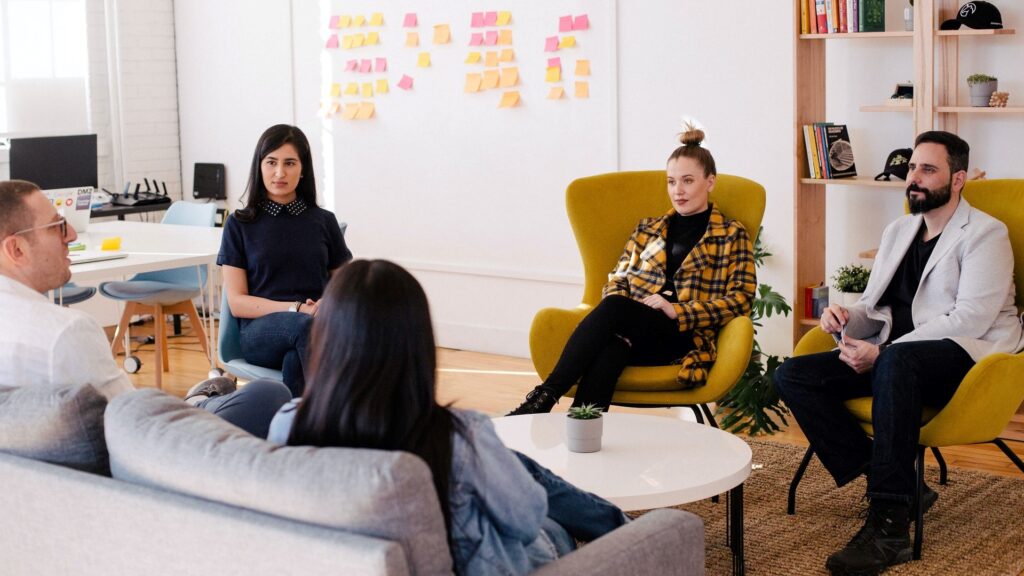 Courtesy of Leon on Unsplash
This blog summarizes key notes from our April Fundamentals of Family Philanthropy Webinar.
---
Family philanthropy is rooted in the act of collective decision making—one that is often codified in a formal governance structure. Governance consists of three elements—principles, policies, and practices—that define who makes decisions and how decisions are made. Families that are intentional about developing a governance framework are better prepared for decision making and can work more collaboratively together. In NCFP's recent webinar, Patricia Angus, founder and CEO of Angus Advisory Group, discussed effective family governance and how families can move through the different phases of development in that system. Here are three important takeaways from the discussion:
There are three phases of development in the family governance system, and families can move through them after acknowledging where they are.
Families find themselves in one of the three phases of development in the family governance system: chaos, coordination, or cohesion. Being in the chaos phase does not mean the family is chaotic itself; it is intended to describe a system of principles, policies, and practices that have sprung up to meet the needs of the family, but have not necessarily been planned or organized in a way to support the long-term strength of the system. Coordination is a step beyond chaos, in which family members begin to take a look at the bigger picture and set up some systems in a coordinated and more formal structure. Finally, cohesion is marked by a unified system that facilitates long-term goals, integration of family members across generations, and sustainability.
It is very important for families to acknowledge which phase they are in, and that can mean coming to terms with the fact that they are not where they would like to be in terms of cohesion. Commonly, crisis or difficult moments of transition trigger a conversation on the phases, as a change in the status quo causes families to reflect on their strategies and structure moving forward. If at all possible, it is best to recognize what phase a family is in before there is a significant transition, so these principles, policies, and practices are in place during more difficult times.
After fully acknowledging where the family sits in these phases, it is possible to move ahead through chaos and coordination to reach cohesion. It can't be forced—without genuine inclusiveness it won't be successful—and should be led by the family. But that doesn't mean the family needs to lead this effort by themselves. It may be helpful to enlist a skilled facilitator or outside consultant to guide the family through these conversations and keep the process moving forward effectively.
While a family philanthropy or broader family governance system provides an opportunity for connection, a family cannot depend solely on the structure to ensure togetherness and inclusivity.
Giving together with your family naturally provides a space to convene around common values and interests, but at the end of the day, relationships tie families together more than anything. It can put pressure on the structure if the family depends too deeply on philanthropy to provide that space for connection and togetherness, and this pressure may lessen the potential for impact.
Moreover, simply because a family has given together for decades doesn't necessarily mean that the family feels strongly connected to each other. There should be efforts to connect in some way beyond the structure—you're still a family, and it is important to make space to bond and grow relationships outside of the philanthropy.
An effective family governance system benefits the family, their philanthropy, and sector at large.
Family philanthropy is rewarding and complex, and a cohesive family governance system will only benefit a family and its philanthropic endeavors moving forward. It aids the family in working more effectively together towards long-term goals and understanding the shared principles, policies, practices that support this work. More effective family structures in turn lead to a stronger philanthropic sector—it is easier to focus on shared goals for social impact when there are effective decision-making policies in place, guiding principles that reflect the vision of the philanthropy, and practices that facilitate this work.
The recording and transcript of "Effective Governance: Principles, Policies, and Practices" are available exclusively for NCFP Friends of the Family and Partner Subscribers.