Ginny's Governance Checklist Part 2: Clarifying Foundation Needs and Board Member Expectations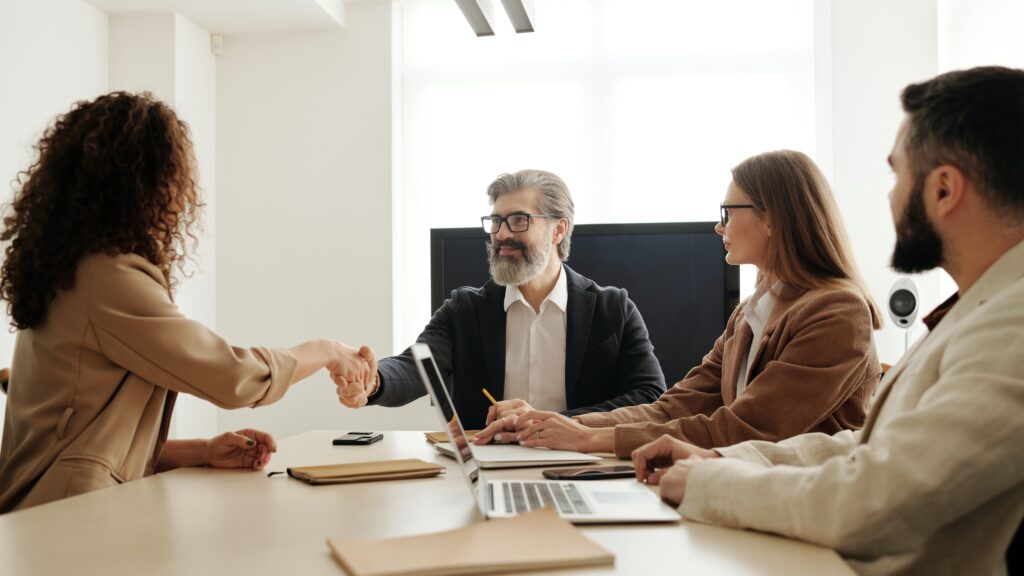 The first installment of this blog series on building and maintaining your board focused on which principles will inspire and guide your governance policies and practices. These principles articulate critical issues of attitude and approach to governance and provide invaluable context for all board work.
And while you likely are more than ready to start picking people, what are you asking them to do? They surely will want to know and you want to make sure they are ready to do the work you envision. So, I have a few more questions for you to consider:
What work needs to be done?
Which roles will individual board members be expected to play?
What does that say about your expectations of the board members called to serve?
Why and how will you communicate your sense of needs and expectations to others?
In this second edition, I'll detail how each of these questions might be approached and what your answers might cover. But first a bit on the tangible benefits of doing this work. If experience has taught me anything, it is that the time and effort spent on this work can save countless hours of misunderstanding, frustration, and conflict in the future.
Interested in family foundation governance? Register today for NCFP's virtual Trustee Education Institute to be held September 28-30, 2021.
Just a Few of the Benefits:
This set of questions gives you the opportunity to think critically about what you need your board to do. And, perhaps just as importantly, which roles do you not expect them to play?
These questions will help clarify your own thinking not only on what needs to be done, but on who you choose to invite to be part of your governance team.
This step will clarify the elements of the position and responsibilities required of each member. It is, in effect, your board member job description. Creating the basis for your board member job description will ensure that all members are on the same page in terms of expectations and satisfactory performance.
Having this information in hand allows you to share the demands of the job with prospective board members during the invitation process and before they accept. No one will be able to say they didn't know how much work there was to be done, how much of a time commitment is involved, or what they needed to do to remain in good standing.
Which Roles Will Be the Responsibilities of Your Board?
We recommend starting with three key questions to help define the roles and responsibilities of the board.
1. What are the legal requirements of foundations and their governing boards? The overall duties of care, loyalty and obligation are regulated. Boards, collectively and individually, can be held accountable for them.
There are the rules for what you must do:
Ensure assets are accounted for and responsibly invested;
Distribute at least the minimum required payout required by law and ensure excise taxes are paid;
Keep adequate records and file appropriate forms (Form 990PF particularly);
And more.
Then there are the things the law prohibits:
Self-dealing;
Lobbying;
And more.
NCFP's Governance Essentials Content Collection has a variety of resources providing greater details on legal and fiduciary responsibilities of board members.
2. Will there be paid, professional staffing to take care of the day-to-day responsibilities of the foundation?
If the answer is that the work will be done by voluntary board managers, how will that work be appropriately and fairly assigned? How will the work be supported (advisors, consultants, contractors, etc.) and how will it be assessed for effectiveness?
If there will be staff, how will the board identify and oversee the staff executive (executive director, president, chief executive officer, etc.)? How will you set performance goals and standards and monitor that performance? How will you avoid getting into staff management or other areas more appropriate to staff than the board?
3. What will the board's role be in designing and carrying out your grantmaking strategy?
Typically, the board sets the values, vision, and mission of the foundation and also approves and monitors grantmaking strategy and performance. Of course, that is only typical when there are other staff or consultants to propose the strategy, carry out the grantmaking, and submit information on how well goals are being achieved. Other boards prefer a more hands-on role in grantmaking. Your foundation will allocate these roles based on your particular circumstances and preferences.
What role is the board expected to play with the public, especially the grantseeking public, as well as current grantees? Will the board do site visits, meet with potential grantees and members of the communities served? Will board members be expected to be active in nonprofits or to represent the foundation at nonprofit events?
Articulating the roles your board will play forms the basis of a document—your Board Member Job Description—that serves as one of the very best ways to ensure everyone is on the same page about what is required, what makes for good service, and what you might look for in future board members. It moves the privilege of board service out of the realm of entitlement and into the more appropriate area of opportunity and responsibility.
Families frequently ask me how to deal with a board member who is not carrying out the responsibilities of service in the spirit or manner they had hoped. In the absence of a written overview, there is no basis for constructive conversation with the underperforming board member. Having an agreed upon job description allows you to inquire as to reasons performance may not be as expected and whether there is anything that can be done to improve it. And, as mentioned above, it also is an excellent introduction to the demands of board service for prospective board members – family or not. Ensuring invitees know exactly what is involved allows them to gauge their readiness and availability to do what is needed.
What are the Expectations of Individual Board Members?
A base set of expectations will likely include many or all of the following:
Attendance at meetings;
Participation on committees;
Availability for leadership positions (board and committee chairs, for example);
Participation in community meetings or site visits;
Any expected financial contribution to the foundation;
Engaging in ongoing learning, professional development, and board renewal exercises/retreats;
Timely responsiveness to board and committee leadership as well as staff;
Participate in a board orientation; and
Demonstrate the professional demeanor and conduct appropriate to the responsibility, including contributing to consensus building and teamwork.
In his seminal book, Foundation Trusteeship: Service in the Public Interest, John Nason wrote his list of the ten "Qualities of a Good Trustee." A remarkable and inspiring summary, many family foundations have used John's list as the basis for their own board member job descriptions. I use the list as an overture to many board conversations and admit I'm particularly fond of #7, "Practical wisdom: the capacity to see the whole picture; to recognize the validity of opposing arguments; to distinguish principle from expediency; and to temper the ideal with what is realistically possible."
Possible Action Steps:
Closing:
Articulating roles, responsibilities, and expectations offers the best possible chance to build a board that understands shared and individual purpose. Boards benefit from the diverse perspectives and experiences of each member but the statement of common purpose and performance ensures there is more clarity than chaos. The process of addressing the questions in this part of the Checklist and the resulting product will elevate your board beyond the sum of individual privileges and predilections to a higher sense of shared vision and responsibility.
Coming in the Next Blog in the Series:
In the next segment of the Governance Checklist, we turn to the complicated questions of board composition: eligibility; the selection process; terms; and rotations. While these questions are often deferred until there are more candidates than seats, I will make the case that the earlier you consider them, the easier (and less personally fraught) the process of answering them can be.
To learn more, visit Ginny's Governance Checklist Part 3: Composing Your Board Eligibility, Size, Selection, and Terms.
Ginny Esposito is a Senior Fellow and Founding President at the National Center for Family Philanthropy