Ginny's Governance Checklist Part 3: Composing Your Board Eligibility, Size, Selection, and Terms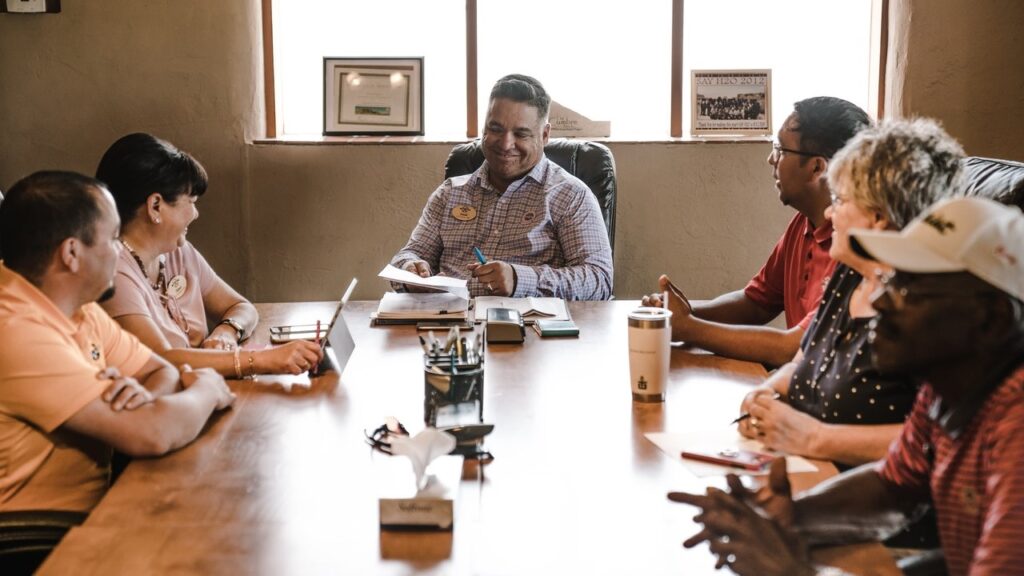 The Governance Checklist blog series is a practical guide to building and maintaining the best possible family foundation board. Framed around a series of questions, the Checklist can guide a discussion about the founding of a new board or a healthy, and well-advised, reconsideration of your board's development and effectiveness.
The first installment focused on the principles that inspire and guide your governance policies, practices and behavior. These principles articulate critical issues of attitude and approach to governance service and provide invaluable context for all board work. The second installment covered the questions to ask about the work that will be done by the board. Fully understanding the work of the board is prelude to articulating the expectations of both the full board and individual board members. Combined, these form the basis for your Board Member Job Description.
With that work having been done, it now will be easier to answer questions of who will serve and how many, how will they be chosen, and whether there will be board terms and rotation. We begin by considering who is eligible for service and on what basis candidates will be selected for service.
Who is in the Pool of Potential Board Nominees?
Considering all the possible people who might add valued expertise and perspective to your board does not mean that everyone in that pool actually will be nominated.  Your particular pool will reflect your most expansive thinking about potential board colleagues – opening up possibilities, advantages and challenges to be vetted as you move into your selection process. Those in the pool of eligible candidates should not interpret inclusion in this pool as a guarantee, and certainly not an entitlement, to future service.
Family Members: For purposes of board eligibility, who is family?
Lineal descendants
Spouses
Partners
Adopted children
Stepchildren
Other?
As with most questions on the Governance Checklist, the earlier you have these conversations, the easier it is to make difficult decisions and stick to them. It is also more likely that your choices will be based on your governance principles rather than the personalities of those expecting to be included. When you wait to make a decision until the situation is at hand (determining whether spouses will be included once your son is engaged, for example), you are more likely to make the decision based on personalities. A collateral question to family eligibility is: what happens in the event of divorce or separation. Knowing in advance the expected process can save awkwardness and pain later on.
Beyond the Family: How might the foundation benefit from community members, legal or financial experts, those with diverse experiences and perspectives, those with special understanding of your grantmaking priorities or philanthropy generally? Many believe strongly that a board that includes perspectives beyond the family offers the best access to all the information and experiences needed. Some believe that the presence of those beyond the family heightens the professionalism and boardroom demeanor of the family. Others may value outside expertise but worry about the size of the board or that family members may over time become less engaged in the final decision making. The current social climate has emphasized the value of diversity as both a moral imperative and a condition of effectiveness. How you might benefit from diverse experiences isn't limited to board service.
How Will You Decide? A few things to consider:
Goals for family participation: How might your goals for family participation be enhanced and challenged by expanding eligibility? How might the presence of others affect the behavior and performance of family members?
Common practice: How might the experience of other family foundations offer context?

According to NCFP's Trends 2020, 65% of all family foundations have at least one member from outside the family. 79% of larger foundations ($200 million or more in assets) have at least one non-family member. Finally, 40% of those founded since 1990 have at least 3 community members; 27% of those founded prior to 1990 have at least 3 community members.
Additional options for adding the community voice: If you know you want other perspectives guiding your decision making, also consider the many options for securing that participation in addition to board service, including:

Committee Participation
Guest Speakers and Panels
Community Meetings/Discussion Groups
For those considering community board members but not sure how the dynamics or logistics might be affected, including other voices in other ways (committee service, advisory panels, etc.) can introduce you to all the benefits. For those committed to community board members, finding other ways to engage those outside the family can add dimension to your governance.
Other Eligibility Factors: Are there additional factors you might consider/require?

Age (Is there a "coming of age" threshold? A retirement age?)
Professional skills
Diversity, including race, ethnicity, gender, sexual orientation and disability
History of voluntary service and personal giving
Experience in the nonprofit/philanthropic sector
Previous foundation committee experience
Other?
What is the Ideal Board Size for your Foundation?
What is the most inclusive yet efficient size for your foundation? Most family foundations do not shoot for a specific (and confining) number but a range (5-7 or 11-14, for example) designed to accommodate changing circumstances (a retirement, a sabbatical, a new member, etc.). Your board size can be a reflection of:
The work to be done: (see more details on this in the second installment in this series).
Common practice: Several studies conclude the average board size is about 5-8 members although that total can vary widely.
Diverse experiences and perspectives: How many different experiences or points of view do you want/need represented?
Decision making: Which size gives you the greatest opportunity for making the best decisions – with enough perspectives for fulsome consideration without becoming unwieldy?
Note one question not on the list: "How many people do you have to accommodate?" Occasionally, foundations will continue to expand the size of the board rather than make difficult decisions about which candidates are the most able, committed, and available at any point in time. This point frequently comes as the foundation prepares for the third generation; in smaller families that might not happen until the fourth generation.
As Margaret Mahoney, the late foundation president and trustee, wrote:
"Responsible boards are not born. They are composed carefully. A board must be large enough to be diverse, yet small enough to be deliberate. Certain personal characteristics of board members are essential… A foundation needs trustees who can work together productively, but that does not require that they be unanimous in their opinions or uniform in their outlook… A foundation's extraordinary potential for good springs from its board's ability to act as a collective, to be cohesive in fulfilling its public trust."
What Will Your Nominating Process Look Like: Given your eligibility requirements and the pool of potential candidates ready to meet the expectations of board service, how will decide who will serve? Who will decide?
Who will decide? Many family foundations have a Governance Committee (sometimes called a Nominating Committee) charged with ensuring the ongoing vitality and effectiveness of the board. This committee may plan retreats, board assessments, orientation for new members, and the like. Of course, key to their charge is their responsibility to propose a slate of candidates to the full board for approval. For very small boards, the board may choose to act as a Governance Committee of the whole.
How will you decide? A number of factors should be considered when developing a slate of candidates:

What are the current needs of the foundation? Might you benefit from financial or legal expertise or expertise in your program areas?
Who among the family members might add to the depth and breadth of the board (next generation members, candidates from different branches, etc.)?
If you have a two-tiered system (Members and Directors) what role will each plan in proposing and approving the slate? For example, the David and Lucile Packard Foundation has Family Branch Members and At-Large Members, while the Bainum Family Foundation has a two-tiered structure with an eight-member Board of Directors who are nominated and appointed by the Members Committee, comprised of five members of the Bainum family.
Centralized nominations or dispersed nominating authority: Some foundations choose not to consider board composition as a whole but to delegate that authority to individuals (to choose their successor trustees) or branches of the family. In the early years that might seem like an easy and "fair" way to do it. Ultimately, though, the foundation and the board will grow beyond those practices and will benefit from a process that considers the needs of the board as a whole rather than emphasizing the divisions within the family.
Will Board Members Serve Terms? Will There Be Rotation? At what point and how will new family members and new community members be invited to serve to allow for maximum participation, fresh perspectives, and to offer long-serving members the opportunity to take a break?
Will there be terms? It is not unusual for founders and even Generation 2 members to serve "life" terms to allow for continuity during the critical years of foundation formation and transfer of leadership to G3. Even in those cases, it makes sense to begin serving terms in G3 when there are likely more family members to choose from as well as busy, younger people who may have limited time at a particular moment in their lives to serve effectively.
What will our terms be? Terms can be of any length that makes most sense for your foundation. Most common are 3-, 4- and 5-year terms, which may be renewable.
Will there be rotation? A few foundations are structured so board members serve terms but there is no limit to how many consecutive terms a member may serve. Again, to allow for continuity as well as the need to take a break or accommodate new members, most foundations structure their boards so that members are limited to a certain number (two? Three?) of consecutive terms before taking a break (usually at least a year). In those cases, a member may be reconsidered by board service after the year(s) away.
Possible Action Steps:
We hope that reviewing this checklist will help you to:
Consider all the possible people that might add critical dimension to your board: family; community members; special experts; representatives of the communities you serve; legal and financial advisors.
Develop a "pool" of potential candidates.
Articulate and document/communicate the eligibility requirements for board service.
Determine the most appropriate size range for your board.
Consider the value of terms and rotation and institute a policy based on your goals and circumstances.
Coming in Future Blogs: More of Ginny's Governance Checklist
The work you do to understand and document your governance principles, policies and practices will ensure your board conforms to your highest ideals and goals for foundation effectiveness and board member performance. Perhaps more importantly, this commitment to good governance will help ensure that those who will carry this legacy and responsibility into the future (however long that may be) are able to interpret and carry out your intentions with greater clarity, context and insight. In the last installment of the Checklist, board assessment and renewal will be addressed along with a few special governance considerations: the role of advisory and standing committees; communications; and special opportunities/benefits of board membership. If you don't see your governance dilemmas and questions addressed, or if you have a question about something you've seen in this Checklist, please be in touch!
Ginny Esposito is a Senior Fellow and Founding President at the National Center for Family Philanthropy