A Focus on Effectiveness: Meet NCFP's New COO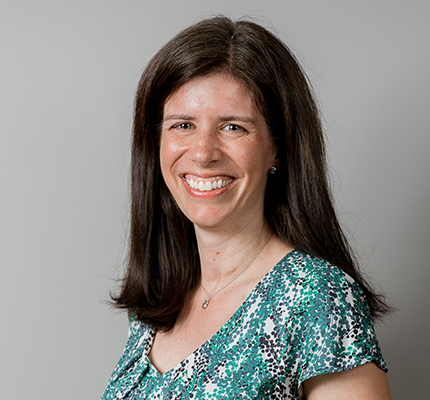 We are delighted to welcome Diana Tyler Heath to the National Center for Family Philanthropy (NCFP) team as our chief operating officer. Diana joins a leadership team that includes President and CEO Nick Tedesco and Chief Impact Officer Miki Akimoto. Together, the team is partnering to implement an ambitious strategic plan.
While implementing a plan that helps families be more effective in their work, NCFP is evolving to ensure it will have the people, knowledge, and systems to deliver on its purpose—with Diana's expertise. As the chief operating officer, Diana manages the finance and operations of the organization. She leads with an equity lens and ensures NCFP's values are embedded into our culture and operations. "This position allows me to combine my passion for family philanthropy with my interests in organizational design and efficient operations to contribute to the growth of an organization I have long admired," Diana said. "It is more important than ever for philanthropic families to be equipped with the tools and resources they need to have an impact. A more effective NCFP will be even better positioned to serve as a critical hub for learning, connection, and action for donors."
Diana joins us from Arabella Advisors where she spent more than a decade in roles that included managing the people, operations, and learning for Arabella's fiscal sponsorship practice and leading the family and individual giving practice. She brings a broad range of skills to this role, including experience in organizational design, systems, data and information management, and human-centered policies and practices that support effectiveness and flexibility in dynamic times. Diana also has experience in fundraising and marketing.
 "Diana's wealth of experience crosses the whole of NCFP's work. She has expertise in family philanthropy and in helping families build successful giving efforts. She also has a deep understanding of how to build effective organizational systems and cultures. I'm so thrilled she's joining the team," said Nick Tedesco, "as we continue to build NCFP's capacity to execute our ambitious strategic plan, Diana is exactly the complement we need in our leadership."       
Please join us in welcoming Diana to the team!