Six Insights On Embedding DEI In Communications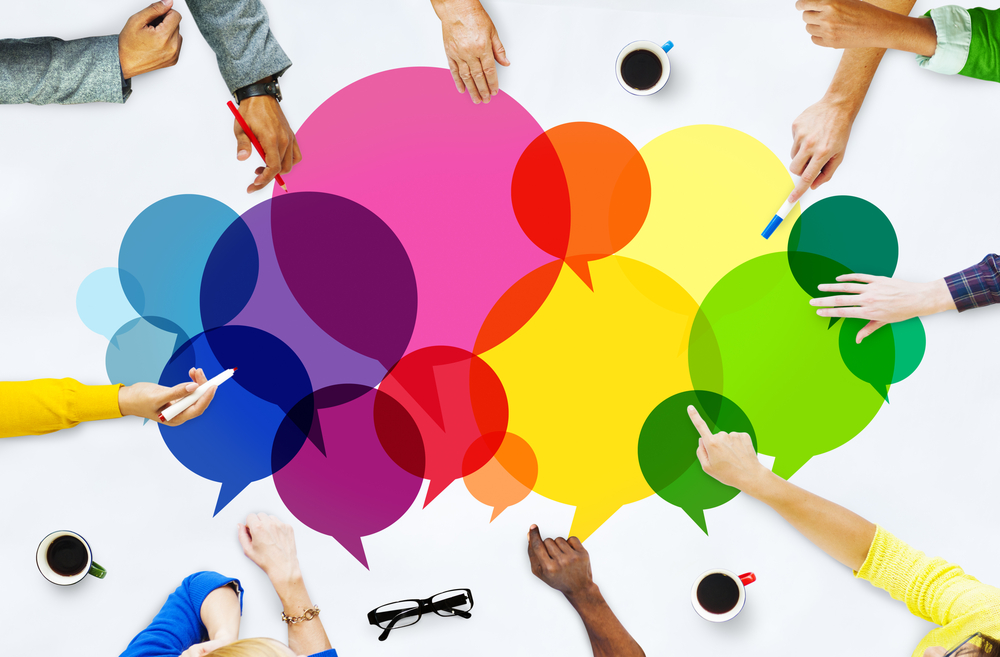 How can an equity or DEI statement be brought to life in funder practices? The Kenneth Rainin Foundation formed a working group to advance diversity, equity, and inclusion in its communications and shares findings from the process.
---
The Kenneth Rainin Foundation has been advancing diversity, equity and inclusion (DEI) across our organization for the past few years. We've reported on changes we've made in our program areas, lessons we've learned and how we're engaging Foundation staff and Board members in the learning process. Feeling inspired by this work, we want to share how our communications team is integrating DEI into our Foundation practices.
An exciting moment in this work started three years ago, when the Rainin Foundation worked with a consulting firm to help us embed DEI into our strategic plans. One of their key recommendations to the communications team was to create a cross-departmental work group to develop a framework for storytelling and communications. In 2021, we formed the Diversity and Inclusion Strategies in Communications (DISC) Group, which includes representatives from each program area and grants management. Below we talk about how our group works and what we've accomplished so far.
Defining Our Purpose And Priorities
DISC Group members were excited by this powerful opportunity to shape foundation communications and interactions. This was yet another pathway to making meaningful connections with each other and the communities we serve. To organize ourselves, we created a purpose statement and a work plan to map out the communication practices that would help bring the Rainin Foundation's DEI statement to life.
The following priorities guided our work:
Reflect our values and be intentional about how DEI shows up in our communications
Center equitable practices by honoring a diversity of perspectives and life experiences
Ensure our communications are accessible to people with disabilities and people whose first language is not English
To achieve these objectives, the group focused on creating four resources for staff and our consultants to ensure we're integrating DEI into our communication practices. This includes: 1) guidelines for developing communications that center community perspectives, 2) a glossary of terms and stylistic preferences, 3) practices for creating accessible communications and 4) resources for working with interpreters and transcription services. Group members divided into teams of two to develop the resources. Each team included a communications team member paired with a staff member from programs or grants management. The DISC Group meets monthly to share ideas, report on progress and discuss opportunities.
The resources we created appear in an internal Wiki page where group members can easily make updates as our practices change. We presented each resource separately in our all staff meetings. We then polled staff about their interest in a series of short training courses to learn about developing accessible PDFs, documents and presentations. We were thrilled that they overwhelmingly expressed a desire to continue building their skills and knowledge in this area.
Insights And Lessons
Over time several things have become clearer to us. We are sharing those insights and lessons, and how they have guided our work.
Take a fresh look at what you typically do. It's easier and quicker to do business as usual but keeping DEI principles front of mind helps you make improvements that center the people who are most affected. Two examples of this include: 1) the communications team expanding our bank of consultants to ensure that the perspectives in our communications are reflective of the communities we serve, and 2) sharing resources with staff such as Candid's Words to Avoid 2023 Edition. Candid's post was useful in helping us understand the meaning behind certain words and phrases we tend to use and challenging ourselves to adopt alternative expressions that don't cause harm.
Start with what's easy and build from there. Some practices will be relatively simple to implement, while others might require additional capacity or budget. We were able to quickly implement a practice to add alt text for images and closed captioning for our videos. However, it took a little longer to finalize a style for adding permanent captions to our Instagram videos since the platform doesn't support closed captions.
Reach out to the experts. For our website redesign, we are working with Perkins Access, the professional consulting arm of the world-renowned Perkins School for the Blind. Their expertise has benefited us and our website developers, improving both the content and visuals. We'll be sharing a blog post soon about our collective experiences and learnings. Based on this collaborative process, the DISC group developed resources for staff on how to create accessible communications and access interpreters and transcription services.
Value diverse community perspectives. Representation matters both in our consultants and in whose voices and narratives we center in a story. Our DEI work has shifted our approach to co-creating stories with our grantees and partners. To help with this process, we developed DEI guidelines for creating communications. It starts with story idea considerations and includes writing and editing tips along with selecting visuals. This blog we wrote with our Education grantee, Dr. Sabrina Moore, founder and executive director of Literacy, Leadership & Liberation, reflects those practices. We also worked with our colleagues on a Foundation-wide policy to compensate our grantees and partners for their valuable contributions (look for our blog on this topic soon).
Focus your work, set realistic timelines and involve staff. Creating priorities was essential to producing resources that staff and consultants could use immediately. There are so many guides and examples across fields about DEI practices that you can learn from. Synthesizing this information and making it relevant to your organization requires time. It's also critical to involve staff members to determine that what you're creating will meet their needs. As staff access the tools, your resources will evolve along with your practices.
Match resources to your goals. We felt it was important to have dedicated staff time on this project and to set aside financial resources. Having a communications team member leading each resource development was important to our progress. We also recommend setting aside funds for bringing in experts and for trainings as you continue to improve your communications practices. We didn't do this initially since we were planning to do most of the work in-house. We later realized that we needed a budget to continue to support our work.
Our Quest Continues
Engaging in diversity, equity and inclusion work is a continuous process centering on building, learning and refining. As we test our resources and practices, we'll assess our progress and continue to share what we learn. Our hope is that this post provides transparency into how the Rainin Foundation is shifting our approaches to be more equitable and adapting our communications to better serve our grantees and partners.
At the same time, we are leaning into our values and being more intentional about how we are building staff communication skills and capacity and taking into account the power dynamics that come with being a funder. Our efforts thus far have deepened our commitment to the communities we serve and help us better understand our role as communicators. We are acting as agents of transformative change, advancing power building and equity as a core function.
Amanda Flores-Witte is the Director, Communications, at the Kenneth Rainin Foundation.
Teri Gardiner is the Communications Officer at the Kenneth Rainin Foundation.
Megan De Trane is the Communications Associate at the Kenneth Rainin Foundation.
---
The views and opinions expressed in individual blog posts are those of the author(s) and do not necessarily reflect the official policy or position of the National Center for Family Philanthropy.