This workshop, exclusively available for members of NCFP's Community Foundations Family Philanthropy Network, is an excellent opportunity to learn from your peers and build professional skills! Network members may register up to five staff member attendees at no cost.
The workshop will feature insights on navigating tough conversations with donor families (including those about race and equity) and peer learning around family philanthropy and philanthropic services topics.
Keynote, Innovation in Philanthropy: Insights from Behavioral Science
ideas42 uses deep insights into human behavior—why people do what they do—to help improve lives, build better systems, and drive social change. Over the last several years, with support from the Bill and Melinda Gates Foundation and others, ideas42 has applied their approach to help donors give in better, more effective ways. ideas42 has also been working on ways to better connect HNW donors with a more diverse and complete set of giving opportunities, especially with an eye towards racial equity.
In this session, ideas42 will introduce behavioral science and share recent insights and evidence from their work with high net worth philanthropists, community foundations, and other philanthropic advisors. They'll also provide opportunities to interact with and build on these insights to improve the design, marketing, and delivery of everything from your fund statements and recommended grantee lists to your personalized philanthropic services.
Featured Speakers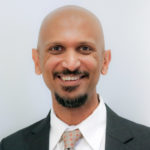 Piyush Tantia
Piyush Tantia is Chief Innovation Officer at ideas42, and a board member. Since joining ideas42 in 2009…
View Profile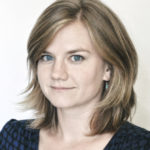 Sarah Welch
Sarah Welch is a Vice President at ideas42, where she helps lead behavioral innovations in two focus…
View Profile