For many, family philanthropy presents an opportunity to create a shared experience, unifying the family by working together toward a lasting legacy of impact. Family philanthropy can also give participants an opportunity to explore and cultivate their personal—and sometimes separate—philanthropic passions. There can be an inherent tension between these two goals, and many families struggle with how to address it—especially as families become larger and more complex over time. In this session, you will hear the preliminary results of a study that is focused on how families have addressed this tension as they enter the 3rd, 4th and 5th generation of family members.
Much of the material in this session was initially presented at the 2022 National Forum on Family Philanthropy, and this webinar will both repeat and build on that session.
About the Series
Community Conversations are topical webinars on issues and trends in family philanthropy and are available to the field at large. These events lift up experts in the field, challenge philanthropists in their thinking and practices, and share timely stories and strategies in the family philanthropy community.
Featured Speakers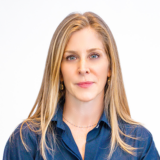 Ashley Blanchard
Ashley is the head of the Family Philanthropy practice at Lansberg Gersick Advisors (LGA), where she…
View Profile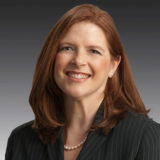 Wendy R. Ulaszek, Ph.D.
Wendy Ulaszek is Partner and Head of Leadership Development at Lansberg Gersick Advisors. She holds a…
View Profile