Be a part of the inaugural BIPOC Leaders Peer Network at NCFP. This network, centering community, connection, and celebration, is designed for leaders and practitioners of color in family philanthropy. At the first meeting, attendees will gather and reflect on the unique needs of BIPOC professionals working within family philanthropies and family systems.
Join our network co-chairs, Dr. LaTonya Penny and Audrey Jacobs, to embark on this exciting journey, exploring possibilities and sharing your valuable input, reflections, and joy.
If you are unable to attend this event, but are interested in being a part of the BIPOC Leaders Peer Network, sign up here. 
For this interactive meeting, we encourage attendees to join with webcams on. To help foster candid discussions, peer network events are not recorded.
Featured Speakers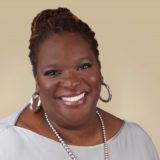 Audrey Jacobs
Audrey Jacobs, JD, is the founder and principal of the Sarafina Group an organization providing consultation…
View Profile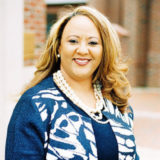 Dr. LaTonya Penny
Dr. Penny is a longtime advocate for those who have been pushed to the margins. She…
View Profile