What does accountability look like in philanthropy when doing racial equity work? How can foundation trustees leverage their positions to facilitate transformative action? Attendees at this salon will explore ways they can actualize their dedication to racial equity work at their foundation. As an equity consultant, Aiko Bethea will talk about creating lasting change through transformed leadership.
NCFP is hosting four racial justice salons as supplemental learning to our new Racial Justice Learning and Action Network. These small group discussions will feature case studies and bring to life concepts being covered in the Learning and Action Network. The salons will begin by interviewing a leading practitioner in racial justice who will set the context for the small group breakouts that will follow. These conversations will highlight practices that deepen learning and support our ability to engage in conversations related to wealth.
Please come to the conversation with your video camera on and ready to engage with your peers. Spaces for these sessions are limited to 40 registrants. Roughly 20 slots are being held for Racial Justice Learning and Action participants.
Featured Speakers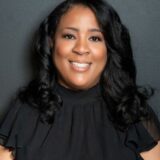 Aiko Bethea
Aiko is a builder, learner, and thought partner. She thrives while working in new spaces, creating…
View Profile