Intentional learning and right-sized assessment are hallmarks of effective philanthropy. Donors and foundations frequently ask such questions as: What impact have grantees had? Are we reasonable in our expectations of that impact? Are we making progress toward our goals and vision? Are we improving in our ability to govern and manage our work as a family?
Community foundation staff often act as de facto Chief Learning Officers for your fund holders. Join this roundtable conversation to share how your community foundation structures its learning  and assessment support for donors and fundholders, including such topics as:
The depth of typical due diligence and any options offered to do more thorough work.
"Off the shelf" research and customized research on issues and solutions.
Progress assessments during grants and initiatives and post-grant reporting.
Educational programs for many families and customed learning agendas for individual families.
For inspiration, feel free to peruse NCFP's Assessment and Learning Content Collection.
This will be an interactive call hosted on Zoom meeting. The recording will be available after the call.
Note: This meeting, recording, and related materials are available only to staff of NCFP's Community Foundation subscribers.
Featured Speakers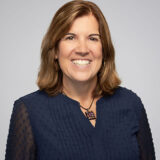 Daria Teutonico
Daria Teutonico is a Director of Programs at the National Center for Family Philanthropy (NCFP). In…
View Profile