It can be challenging to be a leader in a family philanthropy context, particularly as a member of the next generation. How can you share your skills, expertise, or experience to add value to your family's work and gain the trust of other board members? Join Ashley Joyce and Ellie Frey Zagel for a discussion about building leadership within family spaces. Ashley and Ellie have both navigated intergenerational relationships while being leaders within their foundations. Hear stories and tips and have small-group discussions with peers.
The Emerging Family Leaders Peer Network provides an opportunity for next generation family members (ages of 21-45) to advance their philanthropy and leadership. NCFP is committed to helping family leaders expand learning through connection with others, and we invite you to connect with peers, learn from field leaders, and inform the development of this peer network.
This event and the forthcoming Peer Network are available only to NCFP Friends of the Family and Leadership Circle supporters.  This event will not be recorded.
Related Resources
Featured Speakers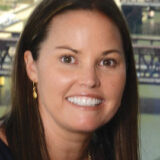 Ashley Duchossois Joyce
Ashley Duchossois Joyce is President of The Duchossois Family Foundation. She received her Bachelor of Arts…
View Profile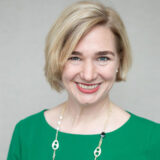 Ellie Frey Zagel
Ellie Frey Zagel is a life and leadership coach for the next generation of family business, philanthropy…
View Profile