12 Ways to Give While Social Distancing: A Do-it-at-home Philanthropy Kit for Kids and Families
This philanthropy learning kit offers 12 ideas for how you and your kids can give to others during COVID-19, while maintaining a safe social distance.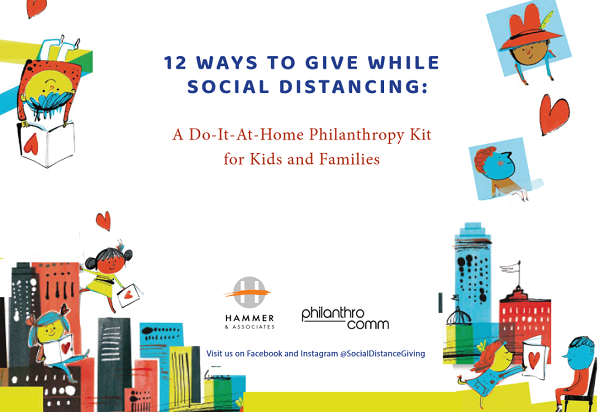 Giving as a family is a profound way to learn together and turn your concerns into action…even when limited by social distancing  and shelter-in-place. As kids and as families, you have the power to make a difference anytime, anywhere, even from your own home or neighborhood!