Policy Central: Sample Position Announcements and Job Descriptions
From answering the phones to balancing the books to ensuring that the strategic vision of the donor family is carried out, staff are the lifeblood of many organized philanthropies. Here you will find a wide array of position descriptions for many of the most common - as well as a number of not-so-common - staff positions in family philanthropy.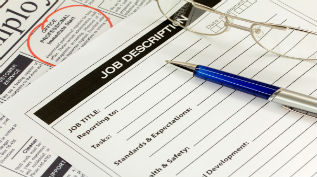 For additional current job announcements, see NCFP's Family Philanthropy Job Board.
Please submit your own policy or sample to share through the NCFP Knowledge Center.
Please note that many of the job descriptions/announcements below are no longer active and are provided as example for others. If you represent a foundation that has a job announcement included here that you would like to be removed, please contact NCFP staff.