The mad hatter: 13 key roles for family foundation CEOs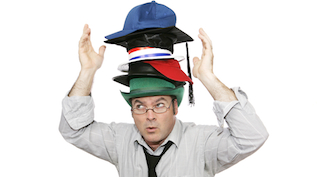 Note: this slideshow is adapted from "Family Philanthropy's Mad Hatter," by Gary Tobin, originally published in the January/February 2004 edition of Foundation News & Commentary.
Family foundation CEOs have enormous influence, because the family relies on him or her and often views the professional as providing an objective voice. The family foundation professional also has critical input, playing a powerful brokering role among board members because he or she prepares documents, helps with the agenda and provides other key information.
CEOs must be mediators. The must listen, digest, offer compromises, and provide mechanisms to resolve differences between family members, all without being—or seeming to be—manipulative. Professionals at family foundations wear many hats—administrator, mediator, confidant and sometimes even family therapist. Here are some helpful hints.