Trends Impacting Families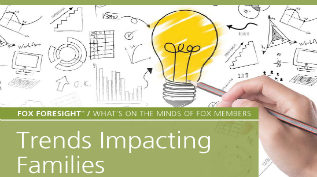 We are at a crossroads in human history where three powerful forces are coming together.
First, individuals have lost trust in the major institutions that have served as the framework of our modern society.
Second, innovation is moving more quickly and with a broader reach than ever before.
Third, people everywhere are living longer, with implications for society that range from how we think about life, how we plan our personal and shared resources, and how we interact with one another.