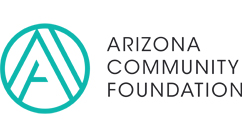 Arizona Community Foundation
The Arizona Community Foundation is a statewide nonprofit organization headquartered in Phoenix with five regional offices around the state. Established in 1978 and certified under the National Standards for U.S. Community Foundations, ACF is among the top 25 community foundations in the nation with trust and endowment assets exceeding $825 million. Last year, ACF and its affiliates awarded $55 million in grants and scholarships to some 3,000 nonprofit organizations, schools and government agencies.
We're here to equip you with the tools you need to make a meaningful impact. Contact NCFP for support!
Keep up with trends in family philanthropy. Subscribe to our newsletter!
Gain access to personalized support and a network of peers. Join our community!