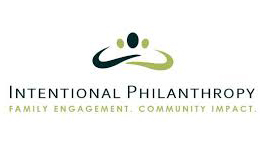 Intentional Philanthropy
Consultants and Philanthropic Advisors
Intentional Philanthropy is a boutique philanthropic advisory firm helping its clients achieve their intended impact, evolve with change, and renew their passion for giving. We offer right-sized approaches to our work with family foundation boards and staff in areas such as succession and transition planning, grantmaking strategy and focus, evaluation and retreat facilitation. We also directly manage family and independent foundations. We limit the number of projects we take on at any given time and understand that we are responsible to our clients for outcomes that will impact the family and community long after our engagement has ended.
We're here to equip you with the tools you need to make a meaningful impact. Contact NCFP for support!
Keep up with trends in family philanthropy. Subscribe to our newsletter!
Gain access to personalized support and a network of peers. Join our community!