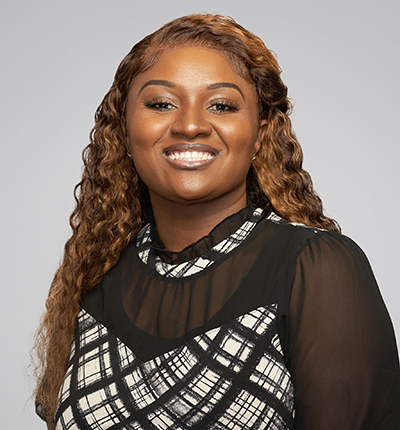 Mumtaz Sadique
Executive Assistant
Mumtaz Sadique is the Executive Assistant to the Chief Impact Officer and the Chief Operating Officer at the National Center for Family Philanthropy (NCFP). In this role, she is responsible for providing executive administrative assistance and managing the executives' calendars, including scheduling appointments and prioritizing matters in support of NCFP's new strategic direction.
Mumtaz has over 10 years of executive assistant experience. She continuously provides high-level administrative support for company leaders to ensure they can efficiently accomplish key tasks and company initiatives. She strives to always ensure that she goes above and beyond for her executives.
Mumtaz earned her B.A. from Brunel University of London, England. In her spare time, she enjoys watching documentaries, composing music and spending time with family. She was an opera singer in London, touring various European cities with Southwark Cathedral Girls Choir.  One of her greatest achievements during this tenure was performing for Queen Elizabeth II and singing the South African National Anthem, a duet she sang with Nelson Mandela.
We're here to equip you with the tools you need to make a meaningful impact. Contact NCFP for support!
Keep up with trends in family philanthropy. Subscribe to our newsletter!
Gain access to personalized support and a network of peers. Join our community!