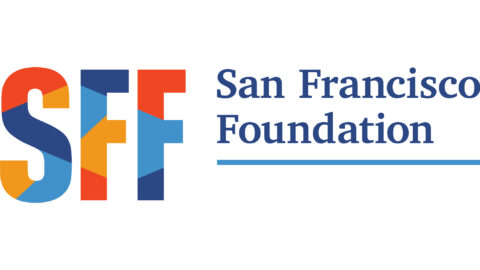 San Francisco Foundation
Founded in 1948, the San Francisco Foundation is one of the nation's largest community foundations — a grantmaking public charity dedicated to improving life within a specific local region. Our mission is to mobilize resources and act as a catalyst for change to build strong communities, foster civic leadership, and promote philanthropy in the San Francisco Bay Area.
Together with community leaders, nonprofits, and donors, we are committed to advancing racial equity and economic inclusion to ensure that everyone in the Bay Area has a chance to attend a good school, get a good job, live in a safe and affordable home, and have a strong political voice. Learn more about our strategy on equity grantmaking.
We have intentionally prioritized race and socioeconomic status in our grantmaking because low-income people of color face barriers when it comes to housing, education, criminal justice, jobs, and civic participation. The future of the Bay Area depends on our ability to ensure that everyone can participate, prosper, and reach their full potential.
We want to make the biggest impact possible on our community. That's why we invest our assets in alignment with our values and with the long-term goal of generating strong investment results. We're proud to offer a new Mission-Aligned Investments Pool, which uses a variety of socially responsible and impact investment strategies that support our commitment to racial equity and economic inclusion, whether by investing in firms led by women and people of color, who have historically faced barriers accessing capital, or by investing in companies whose work directly aligns with our commitment to equity.
We're here to equip you with the tools you need to make a meaningful impact. Contact NCFP for support!
Keep up with trends in family philanthropy. Subscribe to our newsletter!
Gain access to personalized support and a network of peers. Join our community!