How Does the Role of a Family Foundation Chair Differ from That of Other Non-Profit Entities?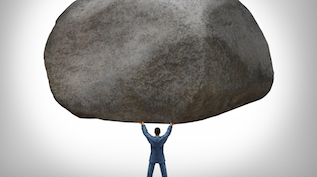 This month we are delighted to feature a question recently asked in our April webinar, The critical role of the board chair in family philanthropy. This wide-ranging conversation on the critical role of the board chair in family philanthropy featured international family foundation experts Virginia Esposito and Alice Buhl along with two experienced and thoughtful family foundation leaders.
Our webinar participant inquired about the following:
"How does the role of a family foundation chair differ from that of other non-profit entities?"
Responses from our April webinar panelists included:
There's lots of ways in which a family foundation chair and other non- profit entities are similar, but the biggest difference is that you don't have responsibility for fundraising. If you're a board chair of a non-profit, however small or large it is, part of the responsibility for fundraising lies with the board and the board chair. Foundations don't have that, which makes their life a lot easier. When you're looking at balance statements, you're not worrying about where the income side is coming from, because, by and large, you have that under control.
—Alice Buhl, NCFP senior fellow
The governance rules between the two are very similar. But, the fact that your cousins or your uncle know your personal family history, makes it quite different. You don't generally see that with other boards. You don't generally know people quite as well or quite as long. That can be a really positive thing, and I can imagine it could also make things a little bit more difficult, as well.
—Kelly Sweeney McShane, board chair of TheWilliam J. and
Dorothy K. O'Neill Foundation
Let me just say that there are two things that I think distinguish these roles. The first is, the issue of fairness. When a family looks for leadership positions, including the chair, the overriding goal is fairness, and what will be perceived to be fair, whether it's across generations or branches or a giving interest. But this worries me—there are qualifications for effective leadership that should be considered, whether it's the chair or committee chairs or another leadership role.  Fairness should not be the deciding factor.
The second thing is the extent to which we might be wired to take comments personally. I serve on boards, and if I say something and then someone else says, "Well, yeah, Ginny, but this is where I disagree with you," I don't take that personally. I think we're exchanging opinions.
But if that's my sibling who says that, I may be inclined to see where the personal notion underlying that disagreement or that comment is. And that's where I think a good Board Chair comes in to play.
—Virginia Esposito, NCFP founder and president
If you currently do not have access to our webinars, find out how you can take advantage of our Knowledge Center here.