Making Advocacy a Family Philanthropy Affair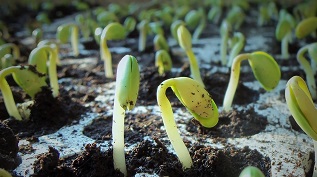 Advocacy is an important tool for family philanthropists seeking to address mounting issues of inequality or for those who recognize that funding direct services alone is not enough to create lasting change. Advocacy, including grassroots organizing and policy advocacy, involves efforts to change the law or how the law is applied in order to address an injustice. Advocacy can support the democratic process by including the voices of those who are historically marginalized and facilitating their participation in the democratic process. In addition, successful advocacy efforts can change public opinion, defend existing rights or benefits, or make a compelling case to reverse or correct a situation.
Although recent events have galvanized many new funders to engage in funding advocacy, it is by no means a new strategy for family foundations. America's philanthropic families have a long history of supporting advocacy work. In fact, the efforts of the country's first family foundation, the Russell Sage Foundation, contributed to the creation of regulations that ended 12-hour work days and 7-day work weeks for steelworkers in Pittsburgh. This ultimately contributed to national protective working regulations, many of which endure over 100 years later.
Family foundations also provided the critical funding required to build the infrastructure for the civil rights movement. Foundations including the Field Foundation, the Norman Foundation, the Stern Family Fund, the Taconic Foundation, and the New World Foundation were significant funders of the foundational work that paved the way for a broader movement.  
Today, only a small number of family foundations fund advocacy work. Foremost among them is the Bill & Melinda Gates Foundation, which awarded nearly $2 billion in support of advocacy, community organizing, and public policy work between 2004–2012. Their global policy and advocacy team builds partnerships with governments, media organizations, public policy experts and other philanthropists.
In the wake of growing civic engagement and activism post-2016 elections, more funders are taking an interest in influencing the systems, laws and policies that contribute to society's greatest problems. In fact, a review of the public statements of U.S. donors who have committed to the Giving Pledge and those listed in Forbes 50 Top Givers indicates that 60% articulate a powerful social change goal as their primary philanthropic objective and nearly 80% state that such a goal is one of their two or three top priorities. 
Despite their purported goals and commitment to social change, few funders allocate significant resources to advocacy. According to a review of data by the National Committee for Responsive Philanthropy on the thousand largest U.S. foundations, family foundations, excluding the Bill & Melinda Gates Foundation, allocated only nine percent of their combined grant dollars to social justice efforts and all U.S. Foundations allocated only 14%.
What accounts for the discrepancy between funders' social change aspirations and the limited allocation of resources to support advocacy, community organizing and public policy work? In our work with family foundations we have found the following common barriers to family foundations supporting advocacy work:
●       Lack of awareness of the range of potential advocacy strategies;
●       Difficulty selecting an issue when innumerable options exist;
●       Concerns around the legality of funding advocacy work;
●       Difficulty of measuring advocacy outcomes;
●       Differing politics among family members;
●       Limited assets.
Despite the legacy of family foundations funding advocacy, many philanthropic families are in the dark about how to contribute effectively to advocacy campaigns. Below, we address common barriers and provide steps to simplify and demystify the process of funding advocacy work.
Building Awareness About Funding Advocacy Work
Family foundations have many options for supporting advocacy efforts, but they often don't know where to start. A client of ours recently shared, "I know there is a better way to support this work than signing moveon.org petitions and contributing to someone's gofundme campaign." To engage in advocacy, it is important to understand the range of philanthropic opportunities. And to engage family members of all ages in supporting advocacy, it is important to identify opportunities that resonates across generations.
Advocacy support often involves making grants, but there are other ways to engage in advocacy. While there are some limitations on permissible activities for private foundations (which we will discuss later), most work that does not endorse a specific candidate or piece of legislation is permissible.
Consider funding nonprofit organizations engaging in the following types of advocacy work:
There are many non-grant related activities that family foundations can engage in to support advocacy efforts. This type of support may feel more tangible to younger family members as it often translates values into actions and is a powerful way to involve children in advocacy.
Below we describe non-grant related ways family philanthropists can support advocacy work:
Selecting an Issue
There are many worthy causes that deserve support: the environment, pay equity, access to health care, education reform, and criminal justice reform, to name a few. Narrow down your options to one or two issues that are important to your community or causes that have directly impacted your family. For example, a family who has suffered specific health issues may choose to fund disease research. Another family, living in an area with housing shortages, displacement and homelessness, may choose to fund advocacy for policies that increase affordable housing.
Next, educate yourself about the perspectives held by stakeholders at every level of the issue you have chosen. For example, if you care about access to childcare for low-income people, how is the lack of access affecting your community, city, state? What are the current laws in place governing this issue? What forces are maintaining the status quo? Investing in a landscape analysis, a common service provided by philanthropic consultants, is a great way to learn about stakeholders, gaps and opportunities for investment. It will also identify the groups currently working on the issue, including nonprofit advocacy organizations and funders groups.
Once you have an understanding of the landscape of the issue, connect with organizations actively working in that space. Remember to include the perspective of those directly impacted by the issue. Affected communities have the insight needed to address the problem and should have a seat at the planning and decision making table if the advocacy effort is to be successful. If you do not have access to someone directly affected by the issue, reach out to community advocates, nonprofit leaders, academics, and politicians who are in touch with those directly affected. When you connect with thought leaders in the field, find out what goals are currently being pursued. When your family is in the learning phase, it is important to remain humble, learn from those who have been in the field for a long time, and be strategic about joining campaigns already underway.
Legal Concerns
Many family foundations are under the impression that funding advocacy work will compromise their 501(c)3 nonprofit tax status. However, the law allows foundations and nonprofits to engage in a wide variety of advocacy-related activities including educating legislators on a broad range of issues, grassroots organizing, policy research and nonpartisan voter education. The Alliance for Justice is the premier resource for explaining advocacy rules for foundations and nonprofits. According to Alliance for Justice, the most prudent way for a foundation to directly engage in advocacy is to engage in a specific issue rather than a piece of legislation or a specific candidate.
While it is wise to be cautious when funding advocacy work, there are many meaningful ways for family foundations to engage in advocacy.
Challenges in Measuring Advocacy Outcomes
Funders may be hesitant to fund advocacy work because they feel that their impact may be difficult to measure. Unlike direct service organizations that report the number of people fed, educated or healed, advocacy organizations have a more challenging task when quantifying impact. However, foundations can use the following evaluation guidelines that allow for realistic, incremental, and long-term measures of advocacy progress:    
Reward incremental progress.

Achieving legislative victories may take years. Funders should plan for and reward the smaller goals achieved on the path to policy change. For example, a grantee who aims to make subsidized childcare for all low income families a goal by 2020 may include an incremental goal of educating 30% of the members of the legislature this year.

Choose appropriate measures.

Although grantees may not succeed in getting a new law passed during the grant period, the organization may have educated policymakers about the topic, created new partnerships with allied groups, and mobilized key segments of the public. These accomplishments may facilitate future advocacy wins and are important to track.           

Measure preventive efforts.

Preventing a negative outcome can be equally important as facilitating a positive outcome. When creating an evaluation plan, funders should not discount the value of defending existing rights and benefits. For example, preventing proposed cuts to a program can be a key metric for success.

Find an Issue Everyone Can Support
Family members may have vastly different political leanings, values, and issues that are important to them. To engage in effective advocacy funding, it is helpful for families to critically examine their funding priorities and philanthropic values, define the areas they're most passionate about and delineate the boundaries of what they refuse to fund. This foundational discussion of core values, followed by an honest assessment of differences, is crucial to all  philanthropic work as a family and will reduce conflict later on. During these discussions, it is important to focus on areas of agreement to find causes that everyone can support.
Limited Assets
Families often choose not to engage in advocacy work because they feel like their assets are insufficient to affect policy change. There are several ways to address this challenge. Families can leverage the resources of other funders and pool resources to increase funding for an issue. Identifying funder groups or funder collaboratives should be a standard part of a comprehensive landscape analysis.
Family can also decide to focus on a very specific, attainable objective that requires fewer resources, like funding polling on a particular issue or funding a training for community leaders in how to run for office. In addition, advocacy funding does not have to be costly. Family foundations, since they are small and nimble, are well positioned to respond to riskier and urgent needs that may eventually attract further funds.
Conclusion
Advocacy can be the most effective strategy for family foundations to create long-lasting, broad-based change. These bold, systems-changing investments not only reinforce family values to support the democratic process and engage in social change, the investments can have an outsized impact. By changing the underlying policies and laws, countless lives may be affected for decades to come. Empowering communities to work for social change provides the knowledge and momentum that lasts far beyond the scope of a grant.