Lessons for Family Foundation Board Chairs from the 2020 Trustee Education Institute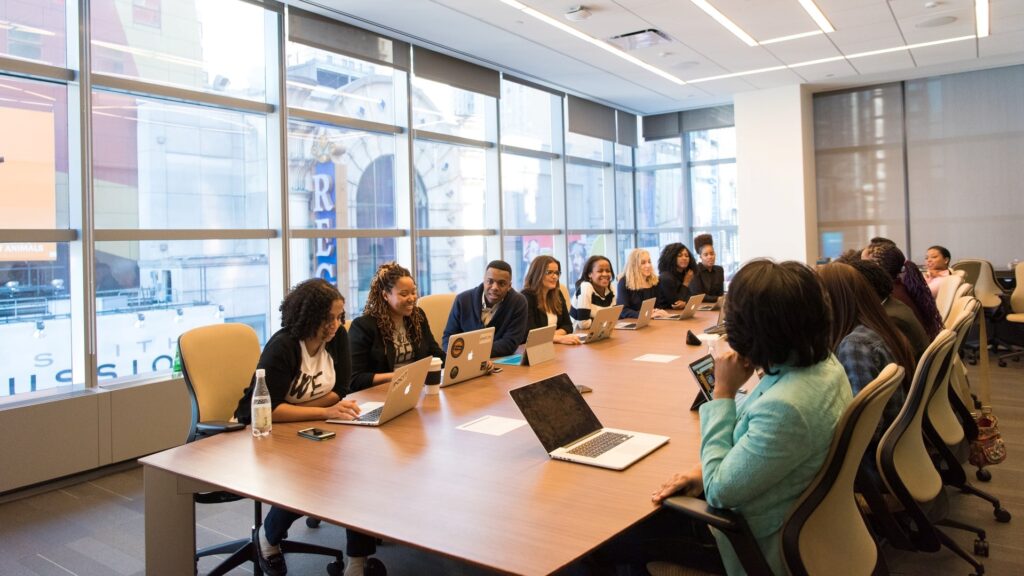 During NCFP's recent Trustee Education Institute (TEI), I heard a recurring theme especially applicable to current and future board chairs of family foundations: effective governance of a family foundation takes more work than you're typically prepared for. 
All board members have a responsibility for effective governance. But the board chair is tasked with helping clarify the board's roles and performance, culture and conversations, and orientation to the future.
Foundation donors and board members who spoke at TEI consistently encouraged their peers to make time for meaningful and even courageous conversations. They said the hard work pays off in improving the likelihood of shared family purpose over time, positive family dynamics and collaboration, involvement of younger generations, measurable impact, and more. They and the experts who joined them suggested six ways board chairs could improve their foundations' chances of long-term success.
1. Develop policies before you need them. Over time, your family and the communities and causes you serve will only become more complex. The policies to manage that complexity are easy to put off because they create and enforce boundaries around family participation, grantee eligibility, productive decision making, and financial benefit. The boundaries are often more formal than how the family thinks and behaves at home or even within the family business. The most important policies include board eligibility and terms, decision making and meeting management, conflict of interest, compensation and/or expense reimbursement, investment policy statement, and grantmaking guidelines.
Resources to get you started: Policy Central and Governance Essentials Content Collections.
2. Keep asking and revisiting "why?" Board, family, and staff members should collaboratively develop a written statement of shared values and/or principles—their collective "why." They will benefit most when they take many months or meetings to learn together, internalize shared beliefs and aspirations, and ensure they know what it means to put values into action. They will also benefit from reviewing these values and principles on a regular basis, asking and answering every few years, "Why do we continue to give together as a family?" Beyond those core statements of purpose, it is important to nurture a board culture of constant curiosity about each family member and about community challenges and solutions.
"The values we articulated 30 years ago are the same now, but we change how we enact them." – Jaimie Mayer, Nathan Cummings Foundation
Resources to get you started: Exploring Donor and Family Legacy and Family Meetings Content Collections.
3. Consider social inequities, racial justice, and privilege. TEI participants reported more frequently hearing questions about how those issues shape family legacy and family philanthropy. The questions came from their family members, their staff, and from the communities their foundations serve. Speakers described the positive benefits of their foundations' honest discussions about inherent racial biases in philanthropy. Those biases effect how nonprofits operate, how foundations make decisions, and how both are staffed and governed. Most foundations relied on expert facilitators and speakers to guide their discussions.
Acknowledging the conversations aren't easy, NCFP Fellow June Wilson advised, "it doesn't matter where you start, it matters that you start."
Resources to get you started: Racial Equity, Diversity, and Inclusion Content Collection.
4. Listen to community voices. More giving families are bringing the outside world into their decision making, especially after witnessing their neighbors and communities endure multiple challenges in 2020. They're seeking honest feedback from grant applicants and grantees and creating honest, enduring relationships with key grantee partners. They've added subject matter experts and community residents to boards and advisory committees. And they're actively listening to people with direct experience with community challenges. The conversations ground the family's giving and volunteering in real-world solutions, and on occasion, have encouraged the families to invite the people they meet to join grantmaking or scholarship committees.
"How can we tap into the talent that has been left behind or left on the sidelines?" – Jean Case, Case Foundation
Resources to get you started: Trust-based Philanthropy Content Collection.
5. Learn to discuss and even embrace risk. Participants learned about assessing four types of risk in nonprofits—financial, operational, programmatic, and reputational. Some discussed how risk was part of a founding donor's values and how they're carrying it forward in their giving. At least three speakers described their foundations' willingness to fund ideas that might fail so that nonprofits and the foundations could more quickly learn about what does and doesn't work. That embrace of risk is especially proving valuable as grantees and communities experiment with new ways of doing business during pandemics, natural disasters, and other unexpected challenges.
"Also ask yourself, 'What is the risk of not acting, of not showing up' in a time of great need?" – Dimple Abichandani, General Service Foundation
Resources to get you started: Taking Risk and Learning From Mistakes Content Collection.
6. Connect investments with purpose. Speakers reframed good stewardship as making investment decisions based first on maximizing philanthropic impact. They encouraged participants to embed philanthropic values and goals into investment and spending policies and to explore forms of impact investing. And they shared how they improved both their philanthropic missions and portfolio returns by ramping up investments in firms and funds managed by women and people of color.
"As responsible asset owners, we want to 1) know what the impact of our assets is, and 2) take responsibility for that impact." – Liesel Pritzker Simmons, IDP Foundation and Blue Haven Initiative
Resources to get you started: Investment and Spending Policies and Impact Investing Content Collections.
Starting and guiding family conversations about those six important topics may not be your strong suit. You can find additional advice in NCFP's Content Collection Family Foundation Board Chair Roles and Responsibilities. And, please don't hesitate to reach out to the staff at ncfp@ncfp.org and they can provide counsel, resources, and connections to experienced board chairs and facilitators. You may also wish to join the upcoming Board Chairs Peer Network to connect with other family philanthropy board chair colleagues to discuss future goals, challenges, and shared experiences.
---
The views and opinions expressed in individual blog posts are those of the author(s) and do not necessarily reflect the official policy or position of the National Center for Family Philanthropy.