Engaging Youth Voices in Participatory Grantmaking Practice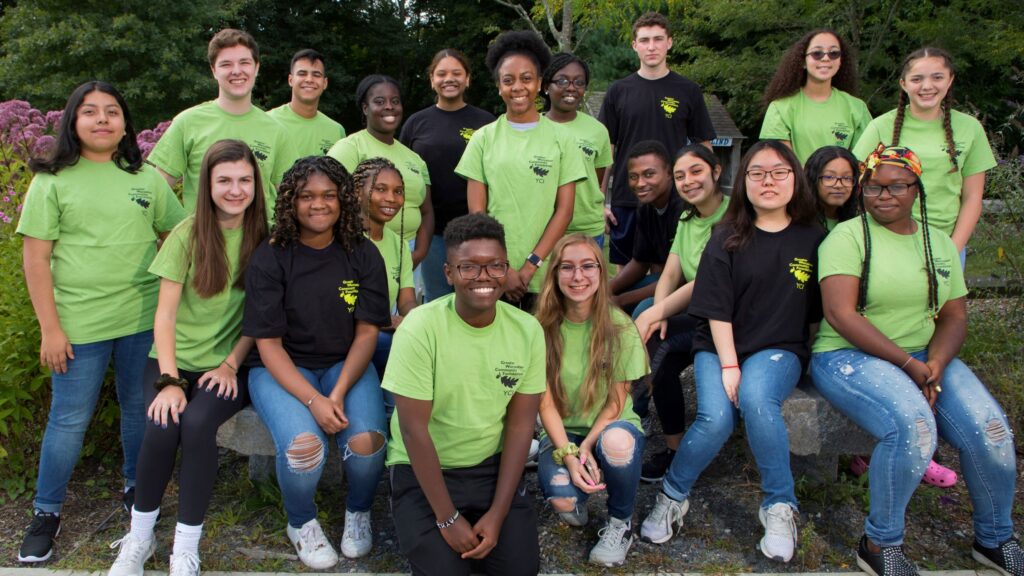 Photo courtesy of the Greater Worcester Community Foundation
A group of teenage philanthropists sit around a boardroom table at an urban community foundation in Massachusetts. As they explore the needs they see and face in their communities, they begin to understand how different life is only a few miles from their own neighborhoods.
A past participant of Youth for Community Improvement (YCI), Greater Worcester Community Foundation's youth philanthropy program, explained that YCI made her aware of challenges in the community that she had not heard about before. During the conversation, another student brought up the need to fund improvements to the sidewalks in the city of Worcester, and she initially did not understand why this was necessary. Her fellow student explained that the sidewalks in her neighborhood weren't safe and sometimes didn't even exist. Cars drove on the sidewalks and this student was afraid of getting hit.
In discussions like this, young people learn about themselves, their own privileges, and about the challenges their peers face. As students begin to know and trust one another, their understanding of community broadens. As one 2019 YCI participant stated, "In [YCI] we are all different but we are the community. Everyone's point of view adds something." This thought demonstrates why participatory grantmaking practices are so necessary.
In "Deciding Together: Shifting Power and Resources through Participatory Grantmaking," Cynthia Gibson explains that participatory grantmaking "cedes decision-making power about funding—including the strategy and criteria behind those decisions—to the very communities that funders aim to serve." There are various means to build a participatory grantmaking strategy. At the Sillerman Center, our Youth Philanthropy Project investigates youth philanthropy as a model of participatory grantmaking with the potential to make grantmaking more democratic, inclusive, and responsive to the needs of underserved communities.
Youth philanthropy programs support young people making grants directly to nonprofit organizations and projects, while also providing mentoring and learning opportunities for youth grantmakers. The more widespread definition of youth philanthropy is: young people giving time, talent, treasure (monetary resources), and ties (networks) for social good. In each of our briefs on youth philanthropy, we explore it as a participatory grantmaking strategy that, as Cynthia Gibson explains in Deciding Together, "is a lever for disrupting and democratizing philanthropy."
In 2018, the Sillerman Center looked at the best practices of democratic and inclusive youth-led grantmaking in the United States in "From Beneficiary to Active Agent: How Youth-Led Grantmaking Benefits Young People, Their Communities, and the Philanthropic Sector." Then, in 2020, we released "Community-Centric Youth Philanthropy: A Case Study of Greater Worcester Community Foundation's Youth for Community Improvement (YCI) Program." This case study aims to demonstrate how a particular model of youth philanthropy programming disrupts and democratizes philanthropy, while simultaneously benefitting the young people engaged in the grantmaking. In both briefs we explore the vital nature of trust-building, community-centric, and power-sharing practices that must take place in order for this participatory grantmaking model to thrive.
However, these practices take a long time to build and require intentional work to sustain. Youth philanthropy programs must commit to an equity lens. They must then engage diverse young people through outreach, trust-building, and values discussions. Then they must ensure young people have the mentorship and necessary resources to develop leadership skills. A strong mentor, or program director, will act as a guide and facilitator for program participants. Program directors will advocate for the young people, provide an inclusive environment, and ensure that the youth receive the resources they need to stay engaged with the program. Resources may include transportation assistance, stipends, food, or sibling care.
Once barriers are broken down so that young people from all backgrounds are able to actively participate in youth philanthropy programs, they must work to trust one another, understand one another, and understand their communities.
As the Justice Funders' Resonance Framework explains, "We must work to build new systems that are good for all people, and not just a few. Just Transition must actively work against and transform current and historic social inequities based on race, class, gender, immigrant status and other forms of oppression." We believe that youth philanthropy, as a model of participatory grantmaking, is a practice that helps move us towards a democratic, inclusive, and regenerative economy.
Participatory grantmaking is complex. There is no one-size-fits-all model or approach. However, youth philanthropy is a model of participatory grantmaking that engages young people in a meaningful, civically engaged way. It is a practice that puts monetary resources and decision making in the hands of those who will be the beneficiaries of a future that they help decide.
---
The views and opinions expressed in individual blog posts are those of the author(s) and do not necessarily reflect the official policy or position of the National Center for Family Philanthropy.