After a Year Like No Other, Three Foundation Leaders Talk About What Changed and What Comes Next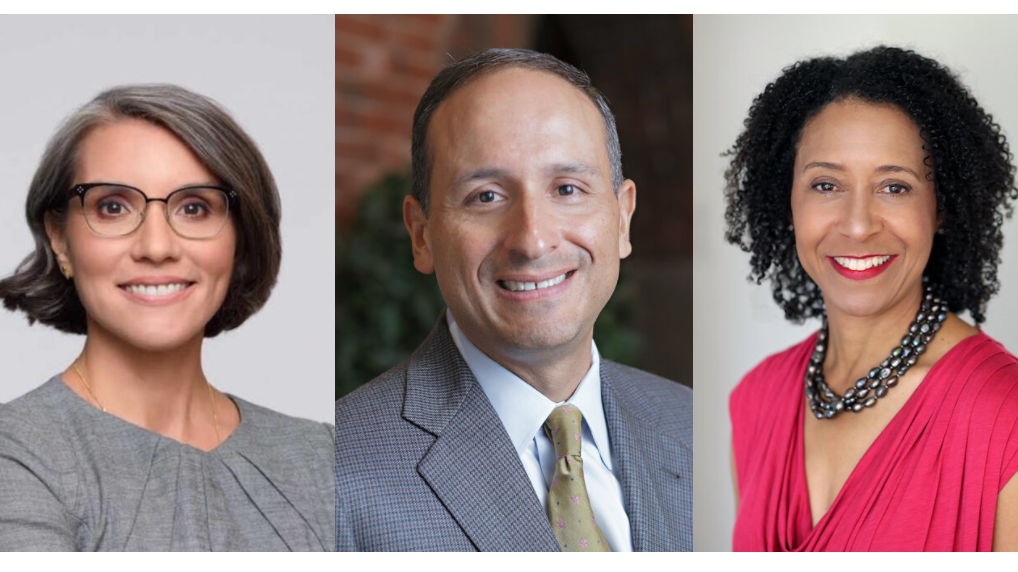 This article was originally published by Inside Philanthropy and is re-posted here with permission. The transcribed conversation comes from a plenary session at NCFP's 2021 CEO Retreat. 
---
How well philanthropy responded to the events of the past 14 months—a period of so much trauma and suffering—is a topic sure to be debated for many years to come. And, of course, there will never be a single clear answer. Some foundations and top philanthropists rose heroically to the moment, dramatically changing how they operate. Others largely continued business as usual as millions of people struggled and hundreds of thousands died. Many other funders did their best to navigate through a complex and trying time.
Yet while the past year did not spur a sea change in behavior across the world of philanthropy, it does seem clear that the COVID-19 pandemic and a historic reckoning over race have served to accelerate key trends in the sector. More foundations are wrestling with questions about how they operate—and to what ends—that previously were rarely asked in board rooms.
Philanthropy's changing landscape was the focus of a CEO retreat held earlier this month by the National Center for Family Philanthropy, where I moderated a conversation with three foundation leaders: Jim Canales, president and trustee of the Barr Foundation, Crystal Hayling, executive director of the Libra Foundation, and Dr. Carmen Rojas, president and CEO of Marguerite Casey Foundation.
Each of the institutions represented on the panel rose to the events of the past year in their own way, shifting their practices. With life in the U.S. slowly returning to normal, I asked these leaders to talk about their experiences and also to reflect on the broader changes they see within philanthropy. Below is a transcript of our conversation that has been edited for length and clarity.
David Callahan: To get going, I'd love to hear from each of you about how your foundation has changed to meet the challenges of the past year. Jim, I thought we could start with you because the Barr Foundation did this dramatic thing of increasing payout in 2020. That's something that a lot of nonprofits and a lot of philanthropy reformers have been hoping to see more foundations do for a long time. I'd be interested in how that came about.
Jim Canales: David, thank you for teeing up the conversation. And it's a real privilege to be with Crystal and Carmen, two leaders for whom I have such tremendous respect and admiration and I'm looking forward to also learning from them today. David, to your point, I do think this has been really a year of significant transformation. I'll talk about some of the journey that we've been on at the Barr Foundation in the now seven years that I have been there.
In terms of what happened last year, I think it is absolutely the case that a journey that we had started around a much deeper commitment to racial equity was accelerated by the events of last year, and our trustees, not just our two founding trustees, but our other outside trustees, along with me, came together and made the decision that we needed to make a really strong statement about our commitment to seizing this moment to advance issues of racial equity, and to do it in a way that wasn't about shifting resources, but was about adding resources.
We feel really strongly and passionately about the work that we're doing in our areas of arts and climate and education, but our trustees wanted to commit 25% of our budget, which is what we increased our payout for this coming year—in order to make those investments additive to advance racial equity work in all of our areas and also to advance work that was beyond our three areas.
This is not something that happens overnight. This is something that comes out of a very thoughtful and intentional set of conversations that we started now over seven years ago—to think about how we wanted to position this institution in a different way as it shifted from a family-controlled entity to more of a legacy foundation.
Crystal, I'd like to ask you about the Libra Foundation, which I see as one of the really fascinating philanthropy stories going on right now. It's a relatively new foundation, less far along on its trajectory than the Barr Foundation. Tell us about the journey you've been on the last couple of years, and then how things came to a head in the past year in terms of changes that you made.
Crystal Hayling: Thank you so much for having us. It's great to be here with you all. I'll build on what Jim talked about in terms of the changes that we're seeing right now. I've been at the Libra Foundation now for almost four years. When I came to the foundation, I came in with a really clear mandate to help create a structure. They'd never had a full-time staff person before. The unifying theme for all of the family members was human rights. During the interview process, what I said to the family was: If you're bringing a human rights lens to the work, and most of the work that you do is in the United States, then we have to have a racial justice lens to our work. We started that conversation almost four years ago. As a result, our internal conversation and structures were very well prepared for the horrible events that happened around George Floyd's murder in the summer of last year—the board was really ready to act.
From listening to the community, in December of 2019, the staff took to the board a really crazy idea. The Libra Foundation does about $25 million in grants a year. We took to our board an array of options including—to double our payout, which would be to $50 million. Another was to keep our payout at $25 million. This is a family foundation that has every intention right now of existing in perpetuity. We have not opened the conversation about being a spend-down foundation.
The family came to understand that we're at a really critical change point in the country right now. We're seeing increasing forces for anti-democratic groups. We're seeing greater authoritarianism. We are seeing greater and greater divisions and tears in our society based on race, and how our unwillingness to actually talk about race from the heart is exacerbating that problem. And so we were ready to then say, "2020 is going to be an important year." We didn't even know about COVID at that point. The family really bravely stepped up and said, you know what, we will double our grantmaking this year.
My role, I think, is to push the family to the edges of their comfort. We aren't looking for everybody to grab hands and say, "this is my favorite best idea." We were asking for everybody to say, OK, we can all together do this. And so that's what we did.
We did $50 million of grants last year. And then after the murder of George Floyd, because we were doing this racial justice work, we launched the Democracy Frontlines Fund. We raised $36 million more, bringing together 12 foundations and funding Black-led organizing. We challenged ourselves: How do we increase democracy? How do we fight against voter suppression by building community power in Black communities? And how do we tackle the questions of moving resources out of the prisons and over-policing and into communities?
Most of the foundations who participate in the Democracy Frontlines Fund with us don't fund on those issues. But we said one of the ways that we want to shift our field and the way we've been shifting our work, is to do the work first and then be in relationship with our grantees and learn through action. That's the journey we've been on over the past year.
Carmen, Inside Philanthropy has covered the Marguerite Casey Foundation for many years, so I know that this is a foundation that's been well ahead of its time in areas like trusting grantees, providing multi-year general operating support, and engaging on issues of racial justice and economic equity. I'm wondering how much the foundation really felt the need to change as a result of the events of the past year. You talked in an interview with IP earlier this year about your desire to "dismantle the norms of philanthropy," which sounds like a pretty ambitious task. How has that translated in practice?
Dr. Carmen Rojas: First and foremost, thank you. I'm so excited to be here. I love being on this panel with Jim and Crystal. I am a newbie to philanthropy, as many people know. I am 10 months into this job. And as I stepped into this role, I kept thinking about the ways that philanthropy has become the power—as opposed to the means by which leaders that we want to support actually become powerful. We have really worked to center ourselves and to protect our institutions as opposed to centering and protecting those people whose faces are all over our websites, our collateral, our materials. And so over the last 10 months, we've done a bunch of very practical things. We started to make everything as transparent as possible. We got rid of the reporting process and made a process where our VP of programs, who was also new to their role, spoke with every single grant recipient. We also changed the program officer job description. When we had an opening, we created this new position where 50% of the new program officer's role is actually to raise money for our grant recipients. I thought that nobody was going to apply for this job. And within the first week, we had 150 applications. When we closed the application, we had nearly 300 applications from people with a range of experiences, the vast majority of which had been in philanthropy. This signaled that there's a real hunger to be of service, that there are people in philanthropy who want to do more, do better, and have clarity of purpose.
We are also in a process where we are committing to funding [grantees for] two, three or five years. It's not up to my discretion or our program officer's discretion how much money somebody gets; it's contingent on the budget of the organization. What we're doing is providing leaders we are committed to with the resources necessary to actually endeavor, imagine and paint the picture of what's possible when we work toward freedom.
Another big change is that we're no longer funding in only 13 states. We're now committing to funding nationally in those places where there isn't a rich, progressive funding infrastructure. We want to fund progressive community organizing in those places where resources could actually make a difference. The U.S. South, the Midwest, Puerto Rico, Hawaii—places that are off the beaten track of national philanthropy. And so we said, okay there are some organizations in those places that have a long track record of organizing communities and making material gains to their lives. And for those organizations, we're going to make a five-year commitment.
I want to drill into some of the family dynamics here. It's hardly a secret that outside non-family members of family foundations can face some tricky challenges in navigating families and boards. I'd like to have all three of you share any thoughts about what that process has been like over the past year. Jim, I'd be interested to hear about the Barr Foundation.  
Jim Canales: Sure. Just a couple of things. I want to pick up on Carmen's point and I think also touched on by Crystal around the role of power in our institutions and how we think about sharing and ceding power. I am very much of the view that, at the end of the day, our institutions are private foundations that are accountable to nobody but our own boards. It is really in the boardroom that the power resides, and there is a lot that our foundations can do to demonstrate our willingness to share power with people in the community and listen to the community and engage them in foundation strategy building.
When I joined the Barr Foundation, we had two trustees, and to the credit of our founders, they knew that this needed to evolve over time. They're the first to say the wisdom does not reside with the two of them. They invited me to join them as a third trustee and invited me to work with them to shape our governance going forward. And indeed, two and a half years after I joined, we invited our first two outside board members.
We now have four outside board members, three family members. And over time, we will have more outside board members than family members. And indeed, they have made the decision that non-family will always outnumber family members. And there are no separate governance structures that they've created. I know a lot of other family foundations create these kinds of membership structures so that the family retains power. They did not do that, explicitly. In fact, they've gone beyond that and have said that they will allow successive generations of the governance of the Barr Foundation to make decisions about perpetuity, about program areas, about geographic focus. They really are ceding power to the next generation of this board.
They hope that family members will be involved, but there is absolutely no requirement that family members be involved. In fact, they have stated explicitly that they want the board to identify family members based on the qualifications and skills that they bring, not based on the fact that they happen to have a name. I think, again, these are very powerful statements.
In addition to that, as we've added members, we've really thought about, how do you bring other perspectives and voices around the table? It's very traditional—and I don't say this with judgment—for our boards and family foundations to go to the lawyer or the advisor, the close family friend. We wanted to intentionally say we're not going to do that. We identified people who our founders really didn't know particularly well. That's tricky, because then, you've got to build your culture and your dynamic, but at the end of the day, our founders firmly believe that the quality of our deliberations and the decisions that we make are much richer, much more nuanced, much more connected to the community today than they were when it was just the two of them making these decisions.
I'd like to turn this to Crystal and the Libra Foundation, which is a much younger foundation far earlier on in this trajectory. I wonder if there's anything that you can share in terms of conversations about having an independent board?
Crystal Hayling: The idea of expanding our board is not on the table right now for our family foundation. That's just not a conversation that we've had. Part of the reason is we are trying very hard to move power to the staff and then to the community, through the work that we're doing. The board is a high-level strategic board that does not make granular decisions about each of the grants. Libra board meetings focus on conversations with some of our trusted grantees about the work, about the landscape, about how we move power, and what we're working on.
That's how we moved from an organization that was funding a lot of service work, as well as a lot of large national think tanks, lawyers and public policy organizations, to funding organizations that are led by and for people most impacted by the issues. We moved toward funding the vast majority of organizations led by Black, Indigenous and people of color. We moved toward funding slates of grants that are really developed by the staff that is majority people of color. Those decisions are getting made at the right level and the board is really grappling with the larger issues of, what does it mean to create change in philanthropy? What does it mean to be an organization that has generational wealth and how do they think about that in terms of race and class in this society?
Carmen, the Marguerite Casey Foundation has seen some dramatic changes on the board front in the past couple of months, just recently adding seven new leaders. How do you envision bringing in these different leaders as changing the dynamics and leading to different practices by the foundation?
Dr. Carmen Rojas: Marguerite Casey Foundation is one of three family foundations endowed by Jim Casey, founder of UPS. We are the newest one, and the one with no family members on our board. This is where we are really different. Since our founding, we have not had a family member on our board. When I stepped into this role, we had four board members retire, and unfortunately, one board member passed away shortly thereafter. In that process, the remaining board members and I engaged in conversation about what is the job of this board.
There were a set of ambitions that I brought to our board. One, I wanted to fund beyond the 13 states [where the foundation had long focused]. Two, I wanted to fund community organizing that was deeply connected to the issues that communities were fighting against or fighting for, policing being a main issue. Three, I wanted to continue Marguerite Casey's long-term commitment to funding leaders of color across the country. And four, I wanted to be able to use the full weight of our resources, to think beyond grantmaking, and actually use our endowment in ways that are aligned with our racial justice ambitions.
And so we spent the last summer getting really focused on what it meant for us to actually bring on new people and who those people were.
Oftentimes in philanthropic boardrooms, we tend to privilege those people who are furthest away from the pain and aspirations of those communities who have long been excluded from shaping the rules of our democracy and economy. The investment banker is understood to be better equipped than the community organizer. Every single one of our new board members has demonstrated leadership and a commitment to a set of values animated by racial justice. Stacey Abrams is a key example.
It's been a really exciting couple of months internally for us as we prepared for this announcement. And as we think about what the summer looks like, it's really about making sure that this incoming board fully understands what my ambitions are as a leader of this institution. The endowment is a great example. I want our whole board to understand all of our resources so that we can collectively make decisions about who we invest in, what we invest with, why we invest, and how we use—again—the full weight of our resources to shift power to those folks who've long been excluded from that.
We have an audience question from Kim Wright of the Stolte Family Foundation: "How are organization budgets driving your decision making? Have you evolved your thinking about how budgets determine grant size?" Jim, maybe we could start with you.
Jim Canales: I think one of the ways that the field has really changed [in recent decades] has been in part on this question. I do feel that there was a very green-eyeshade approach to thinking about sizing grants related to organizational budgets and making sure that we're not a certain proportion because we wanted to decrease reliance on the foundation.
And then there were these other rules around, like, you can only get a grant for two years because you need to take a year off so we can spread our resources. And of course, one has to ask, well, what does the organization do during that year off? These are just weird dynamics that existed in philanthropy, many of which still exist today. I think this question of budget size is an important one, because I think especially for organizations like us, say in the arts, who are looking to invest more in the BIPOC infrastructure of arts organizations, many of those organizations are much smaller. And so for us to be obsessed that we can't be more than 10 or 15 or 20% of an organization's budget doesn't make sense. If we want to really shift power into those organizations, we want to provide them with the latitude to do the work that they need to do. We have to make sure we're putting the right level of resources into organizations, helping them to resize and to be able to be successful against the kinds of missions that they have. These are questions that we're interrogating constantly. We're looking at our policies in very different ways, I would say today than we did before.
I would like to ask Crystal a similar question. One of the critiques of foundations is that too often, they have so many grantees and the money is spread too thinly, so it's hard to imagine how any grantee can get enough support. And, of course, there are so many nonprofits out there—many of which duplicate each other's missions. We need a lot of consolidation in the sector. And so Crystal, as a foundation that's still pretty early in its trajectory, have you thought about that question—how widely to spread funds among grantees?
Crystal Hayling: Because we are funding more organizations that are led by and for people most impacted, we are very interested in providing large grants over a long period of time to smaller organizations. We have been shifting our grantmaking in that way.
We go in two-year grants, but we tell people we intend for them to be long-term relationships. We really believe that it's important to not ask people to be kissing up to their program officers all the time in the hopes of getting a larger grant, in the hopes of getting a longer grant. We also believe that the organizations should be focused on doing their work, as opposed to trying to complete lots of reports for us. We really are trying very hard to move more resources to smaller organizations, and interestingly, the larger organizations that are doing incredible work, that are in relationship with those smaller organizations, because we really believe in ecosystem funding.
We're trying to fund groups that are working together, that know each other, that are forming a network and that are building on each other's work. That's actually how we identify new grantees; we ask our existing grantees, "who could you not do your work without? Who are the other organizations that we should be paying attention to?"
What we have found is many of the larger organizations, even as we have conversations with them about rightsizing, which means decreasing their grants, they say, "if you're giving more money to the organizations that we're working with that are closer to the ground, we think that's a good thing." So then we know we're having the right conversations with the right people because we actually have not found that those organizations are complaining about having decreased grants. They see us putting those dollars toward the new and emerging leaders, the key infrastructure organizations. Those are the kinds of organizations that we are funding, and they look very different. We also are finding that lots of the organizations on the ground are actually regranting to other organizations and they don't talk about it. They are incubating new organizations. They're incubating new leaders. Giving some of those groups the resources to be able to be flexible is really critically important.
So much to talk about here, but we're coming right up on our time. I just want to quickly ask each of you how optimistic you are that some of the trends and shifts we've seen in the past year are really going to become permanent features of the philanthropic landscape and translate into enduring norms. Carmen, it'd be great to start with you and the other two could jump in.
Dr. Carmen Rojas: I'm very optimistic. If I have a worry, if there's a canary in the coal mine, for me, it's whether or not our foundation's practices will align neatly with the ambitions of the leaders that we are supporting. Whether or not our resources—from our money, our platform, our boards—will actually be able to surrender the power necessary to folks who have long been painting a picture of what's possible for communities, who have long been excluded, and frankly hurt, by the systems in our democracy and our economy. I'm very hopeful and plan on working on it every day while I have this job.
Jim Canales: I, too, am optimistic. But one of the trends in this field that I'm most optimistic about, and Carmen spoke to this earlier, is really related to transparency. David, I just want to make a nod to you and the work that you do at Inside Philanthropy, because I think it's illustrative of one of the biggest shifts I've seen in this field in the time I've been in it, which is, these used to be such opaque institutions, and they used to be opaque by design and they liked being opaque. I remember joining the field and it was anomalous to even do an annual report. I think today, the level of scrutiny and attention and criticism that is directed at philanthropy is all for the betterment of this field. Even though some of it gets directed at me or at the Barr Foundation or at our field in general, I think we're a better field as a result of it. I so appreciate the truth that people speak to institutions that have been historically viewed as powerful institutions that are at a remove.
Crystal Hayling: I'm very optimistic. My father was a civil rights leader in the '60s. He was beaten by the Ku Klux Klan. We were run out of town by the Klan. We're at a different place in our conversation as a nation. I don't mean to be Pollyannaish. I'm not saying that we have turned the corner, but I am saying that we all experienced something truly profound together as a society last year. What happened to George Floyd was a horror, but it was not an anomaly and we all saw it and we have all been changed by it. What happened to [Minneapolis police officer Derek] Chauvin in terms of his conviction was extraordinary.
We all now are facing reality as a society. We have to lean into that challenge. My father passed away about five years ago and we were going through his documents, and I found these letters from him and a woman named Mrs. Peabody, who was an upper-crust wealthy white woman in Boston. She was tracking what was happening in the South, in the civil rights movement and became really convinced that it was her job as a person of wealth and privilege to share her resources and to stand up for and be an ally to folks in the civil rights movement. So she and my dad had a correspondence. She sent cash. She was a model of a philanthropist that was trust-based. She said, "I'm sending you cash because I actually know that you need to get people out on bail. You have to buy food for the meetings that you're hosting with community activists. You have to do all of these things that require resources. And I know that you are going to use them in the best way possible."
She was someone who felt better for being engaged and taking risks and doing things that lots of people in her community and family didn't want her to do. What I have found, too, is that the family that I work with is engaged, is enlivened, and feels committed to being part of the change that needs to happen in this country. That is an engagement and excitement that I don't think old philanthropy really experienced.
I am profoundly optimistic that we can—through these trust-based relationships—actually build real connections to communities. It allows us to look at where we're headed as a country and to live into all of the hopes and dreams that we have for our kids and our grandkids. I'm incredibly hopeful.
David Callahan is the founder and editor of Inside Philanthropy
Jim Canales is the president and a trustee of the Barr Foundation
Crystal Hayling is the executive director of The Libra Foundation
Dr. Carmen Rojas is the president and CEO of Marguerite Casey Foundation
---
The views and opinions expressed in individual blog posts are those of the author(s) and do not necessarily reflect the official policy or position of the National Center for Family Philanthropy.