Takeaways Blog on Building a Social Impact Strategy and Approach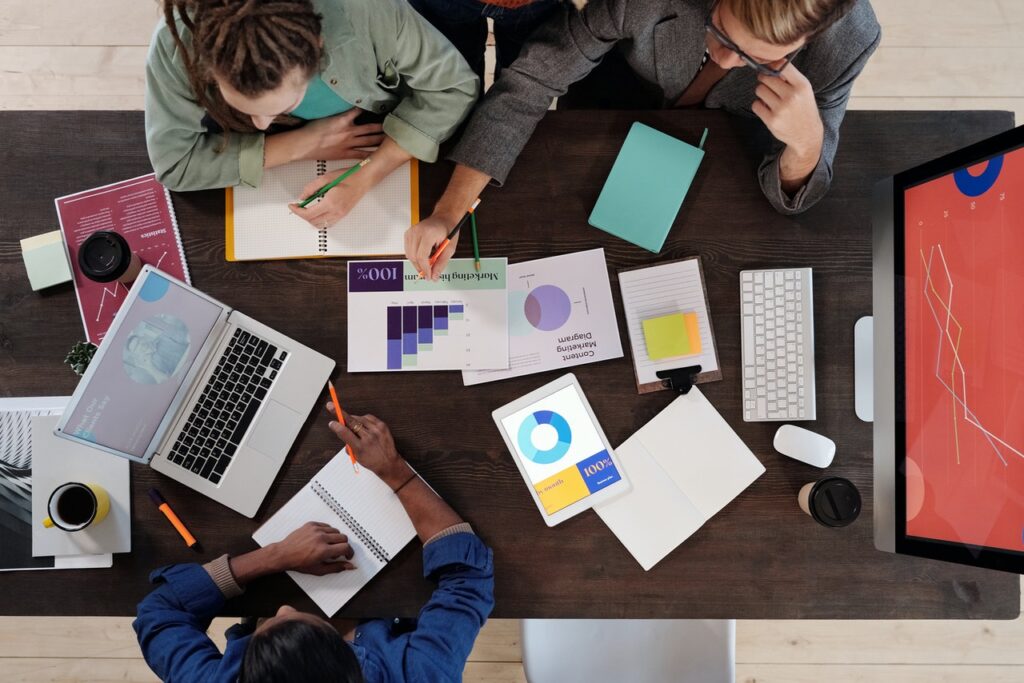 Courtesy of Mikael Blomkvist from Pexels
This blog summarizes key notes from our June Fundamentals of Family Philanthropy Webinar.
---
A social impact strategy is the fundamental element of a family philanthropy effort. The practice of grantmaking actualizes the motivations of a donor, advances their values, and accomplishes their aims and objectives. However, it requires careful planning and consideration. A family must decide on focus areas, articulate desired outcomes and identify the appropriate partners. And how you fund matters just as much as what you fund. In NCFP's recent webinar, Melissa Berman, Kara Carlisle, and Robert Dortch discussed how to develop a social impact strategy, tying family values with grantmaking practices, and how to decide the scope and scale of a strategy. Here are important takeaways from the discussion.
Before developing or refreshing a strategy, giving families should assess the factors that inform their grantmaking effort and broader vision for social impact, otherwise there is a possibility that the strategy is unconnected to the organization and its ability to execute it.
Families aren't giving in a vacuum, and they are bound by some practical considerations.
Giving families should assess what assets are available for social impact, and how they can be employed. Grantmaking strategies are often complemented by other tools and approaches for social impact.
They should identify what giving vehicle or operating model is being used to carry out their giving, and how they might best leverage this model for impact.
Family philanthropy in particular is often tied to shared values, a family history, or the legacy of the founders. It is common for families to align their giving practices with their values, or tie their social impact strategy to a broader family legacy.
Families should be mindful of all stakeholders when developing strategy—whether it is family members in a decision-making role, community members with expertise on the focus areas, or sector partners looking to collaborate.
They should also dedicate time to understand their focus area more deeply. It is important to understand not only the issue itself, but also the system(s) it lives in. It is also important to assess the funding landscape to gauge who is a potential partner or where there may be a gap in support.
Giving families should then choose where to focus resources and decide the scope and timeline of their work.
In developing a social impact strategy, it is important to be explicit about what issue is going to be addressed and who gets to define it. Some important questions to consider in this phase:
Do you define the issue as a family and/or within your philanthropy, or do you bring others in to help define? Who has input into the research or exploration on an issue area? Will the family undertake that work?
Who makes decisions, and how do you want that process to move forward? How many and which stakeholders will be brought in, and how will you collect their input?
After considering these questions, often a landscape scan is conducted to understand the issue more deeply, the system the issue lives in, as well as the funding landscape and any potential partners.
No one foundation or family can tackle the full set of systemic and interconnected issues at play. Giving families must be discerning in how they focus resources—at what level, and over what time, and how they will assess impact.
Values and family legacy may play a significant role in the approach or ethos of the strategy. The panelists each shared an example of how their foundation's shared values and founder history have played a role in their strategy development.
Robert Dortch, Vice President of Program and Community Innovation at the Robins Foundation shared: "Our founders—Mr. and Ms. Robins—what they would do is they practiced what they preached. And so it was saying, how do we model the very things that we are asking our partners to do? How can we model that behavior? Mr. Robins would say people who are afraid to take risks rarely get anywhere…how can we be innovative, and how can we model how we're in relationship and how we're in partnership? And then how could we model the things that we are learning together in this process to try to transform, grow, and impact our community in a meaningful way."
Kara Carlisle, Vice President of Programs at the McKnight Foundation shared: "I think the one we talk a lot about here is really around innovation. There's a discipline to innovation. I think what that looks like during different periods of time really does evolve. But this idea is that we shouldn't have everything tied up and decided, we need to be able to be responsive and adaptive to the field…And the other one I would say, which is more of a behavior one, it really is this idea of humility. And I think the family really embodies that. And I think it's then quite frankly a really big part of our discussion on what does humility mean when you do take a stand on something…"
To learn more about social impact strategy, the recording and transcript of "Building a Social Impact Strategy and Approach" are available exclusively to NCFP Friends of the Family and Partner Subscribers.