Five Ways Your Grants Management System Can Activate Trust-based Philanthropy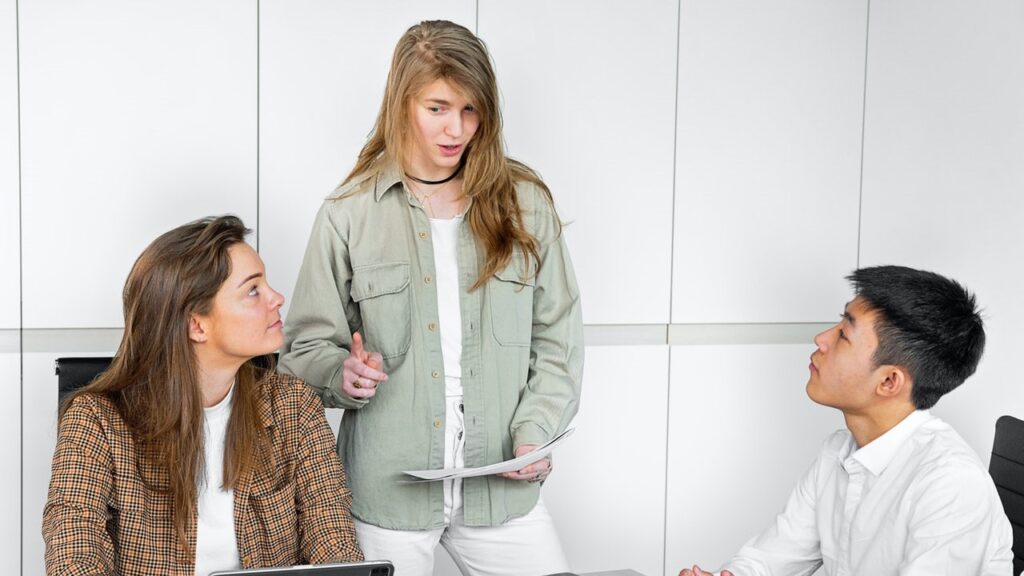 Courtesy of Mikhail Nilov from Pexels
If the last tumultuous year has taught us anything, it's that future-proofing your foundation's grants management system (GMS) is more critical than ever.
Core GMS capabilities like cloud-based access for staff and trustees, paperless processing, grantee portals, and electronic payments are now baseline must-haves for family foundations of almost any size. All indications are that investments made in these capabilities today will enhance your foundation's agility and resiliency tomorrow.
It also turns out those same investments are likely to impact your foundation's ability to engage meaningfully in trust-based philanthropy.
It may sound like a leap, but consider this: Many of the practices associated with trust-based philanthropy are inextricably linked to your GMS. Whether it's managing multi-year payouts, streamlining your application process, or strengthening grantee relationships, your grants management system plays an important role in the way you partner with grantees.
To be clear, the path to trust-based philanthropy does not start with technology. Building relationships, ceding power, and showing up with vulnerability are long term changes that take time and constant tending. Any grantmaking organization adopting this approach can use the tools described here to further their values in action, but shifts in practice should reach far beyond GMS enhancements. They must also include shifts in organizational leadership, values, and culture.
Core principles of trust-based philanthropy
According to the Trust-Based Philanthropy Project, trust-based philanthropy at its core is about "redistributing power—systemically, organizationally, and interpersonally—in service of a healthier and more equitable nonprofit sector."
In practice, this means committing to several core principles, including multi-year unrestricted funding, streamlined applications and reporting, and "building relationships based on transparency, dialogue, and mutual learning."
The Trust-Based Philanthropy Project outlines six principles in all. Each is tied to a shared set of values that are intended to guide funders in their decision making. The challenge is how to translate these principles into specific actions that can deliver real results for grantees and your foundation.
This is where a purpose-built GMS can help. By purpose-built, we mean software designed to meet the specific requirements of family foundations and other grantmakers, from application processing and impact assessment, to relationship management and scenario planning.
Below are five specific opportunities to align your GMS capabilities with trust-based philanthropy, not just in principle, but in practice.
1. Multi-year funding

Multi-year funding is critical to helping nonprofits build the capacity to advance their mission in the long-term. Your GMS should make it easy to track and manage your multi-year commitments with the ability to add more than one year of payments and set grant terms accordingly.
Interactive dashboards should be configurable to provide customized views of grant and payout data for trustees, managers, and program officers. These same stakeholders should have the ability to do scenario planning in real-time in order to see how multi-year funding will impact future year payout and budgeting.
2. Grantee engagement
Trust-based philanthropy depends on authentic and sustained relationship-building. Yet too many legacy grants management systems remain highly transactional. They are suitable for processing grants and payments, but do very little to strengthen relationships with grantees.
That's a missed opportunity when you consider the dozens of touchpoints between funders and grant-seekers over the lifecycle of a grant. Whether it's emails, phone calls, on-site meetings, or chats in a grantee portal, a GMS should track these touchpoints and make them actionable to foundation staff.
Many family foundations can benefit from tools that document their communication with prospective and current grantees over the lifecycle of the relationship, allowing them to capture, share, and preserve institutional knowledge.
The best communication tools help staff and trustees gain insight into the history of a grantee relationship. Ideally, this would include not only the longitudinal history of all grantee interactions, but access to relevant background research and reports, and other contextualized data points. Additional document management features should make it easy to store and search all relevant materials collected over the life of the relationship.
These same tools should advance the goals of trust-based grantmaking by making it easy for funders to locate and utilize reports previously submitted by a grantee, or if appropriate, reports used for other organizations.
3. Simplify and streamline
The last year has highlighted that times don't just change, they change suddenly and in ways we can't anticipate. Practitioners of trust-based philanthropy seize upon these changes to ask themselves, "what information do we need today," and "what information can we easily obtain elsewhere?"
A GMS should neither distract funders from asking these core questions, nor dictate what is needed. On the contrary, a foundation's application and reporting requirements should adapt to sudden changes in circumstances, and the GMS should make that adaptation simple to accomplish.
Grant applications, for example, should be a snap to build and modify on the fly, without requiring support from a vendor or consultant. The same applies to reporting forms.
Similarly, in the interest of helping grantee partners stay focused on mission-critical work, your grantee portal should cater to their needs. Case in point, allow applicants to see the full application in advance, and even print or save it as a PDF. Make sure it autosaves so valuable time and work-product isn't lost unnecessarily. Gather publicly-available grantee data instead of asking grantees to spend time finding and sending it to you.
Better yet, consider using your portal to nurture conversations. Allowing applicants to "chat" with your staff asynchronously enables them to ask questions or receive valuable feedback directly in the application form, making the process less transactional and more conversational.
4. Transparency and responsiveness
Honesty and transparency are linchpins of trust-based philanthropy. They are also values that can be tough to convey through technology. The challenge is how to craft a user experience that reinforces both.
Start by ensuring your funding guidelines are easily accessible to applicants. Be explicit about what you do and don't fund. Both of these simple practices not only demonstrate a commitment to transparency, but also of nonprofits' time. Then, use your grantee portal to offer applicants real-time updates about the status of their request, and to collect all relevant documentation (ideally only the documentation you actually need that isn't publicly available). Use relationship management tools to engage proactively over the course of the grant lifecycle and to strengthen transparency and efficiency.
5. Building a feedback loop
As the Trust-based Philanthropy Project says, "a foundation's work will be inherently more successful if it is informed by the expertise and lived experience of grantee partners." Collecting feedback from your grantees—routinely and anonymously—is a proven way to capture what's working and what can be improved upon.
There are many ways to collect feedback, one of which is via electronic survey. Your GMS and grantee portal should make it simple to send short- or long-form surveys. Think carefully about the questions you ask, how long it will take grantees to complete, and whether and how you can communicate the optional nature of participating. Use the feedback to make updates or modifications to your processes, and use your portal or communications tools to let your grantees know how their feedback may have been put to use.
Another practice that improves communication between a funder and grantee is enabling grantees to request modifications and amendments to existing grants. A GMS should facilitate this by providing forms that can live in the grantee portal and that can be submitted at any time by a grantee for consideration by the foundation. In addition, by automatically launching an internal amendment approval workflow these "active grant forms" can streamline the foundation's approval process.
Trust the process
Trust-based philanthropy requires a commitment to addressing long-standing inequities in grantmaking processes and across the sector. If your foundation has made that commitment, or is on the path to doing so, your grants management system should be viewed as a tool that can help support  that commitment with the concrete, actionable steps outlined above.
Those steps can be implemented by foundations of any size with the help of a purpose-built GMS. They are not the exclusive domain of large or mature foundations. With a spectrum of GMS solutions on the market, even family foundations with small teams and limited resources can find a GMS that will support them as they embark on a new era of trust-based philanthropy.
David Goldsmith is Senior Vice President of Strategy at GivingData 
Eric Jones Senior Project Manager at GivingData
---
The views and opinions expressed in individual blog posts are those of the author(s) and do not necessarily reflect the official policy or position of the National Center for Family Philanthropy.