Takeaways Blog on Governance Practices for Better Decision Making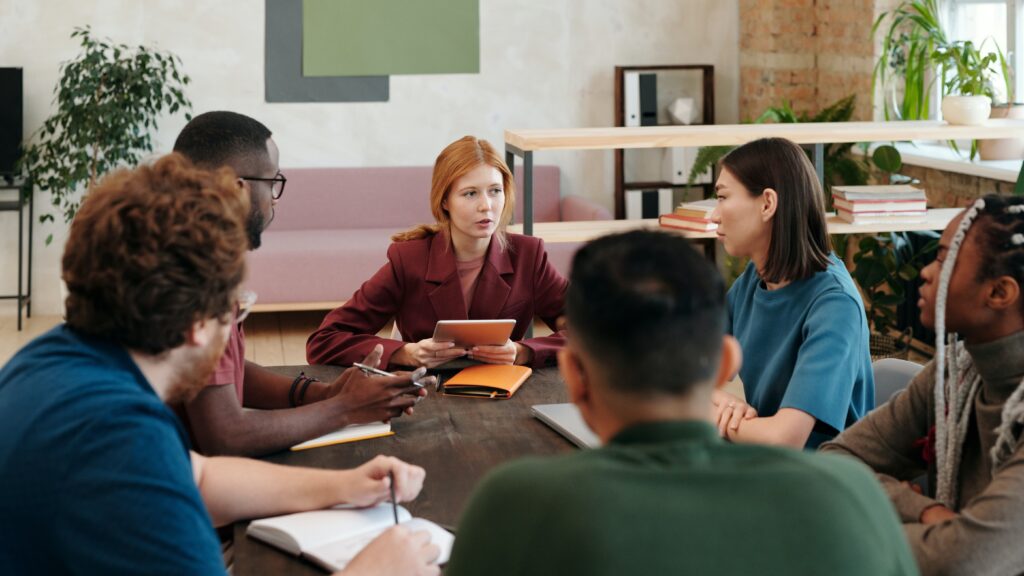 This blog summarizes key notes from our April Fundamentals of Family Philanthropy webinar.
Governance practices of philanthropic families are evolving to include more diverse voices and perspectives. Two common pathways that giving families are using to become more informed about the communities they partner with are creating an expert or community advisory committee to guide social impact strategies and decisions, and appointing non-family board members. (Note: There are a number of terms used interchangeably to describe people who are not family members of the original donor family: non-family member, community member, and independent director.)
In the National Center for Family Philanthropy's recent webinar, Kerry Ellington, Connie Malloy, Laura McCargar, and Lisl Schoepflin explored several critical questions:
How can a family philanthropy effectively leverage independent board perspectives or an advisory committee, and how do these practices enhance governance and decision-making frameworks?
What are the considerations a family must explore before and after bringing on independent board members, or creating an advisory committee? What are strategies for implementing these models well?
How can the board, broader family, and staff support these models and ensure their success and build a board culture that feels inclusive and welcoming for independent members?
Here are important takeaways from the conversation.
Adding non-family board members improves grantmaking effectiveness: In order to implement effective grantmaking practices, funders must understand the communities and populations that they are serving and have deep knowledge about the issues where they want to have a positive impact. This cannot be accomplished unless you include the voices of the individuals who have lived experience with those issues in your leadership and strategic decision-making processes. Families should prioritize those individuals who traditionally have not had access to these decision-making roles.
Spending time on relationship building and collective learning between family and non-family members builds that trust: Panelists emphasized that two-way learning and trust-building is a cornerstone of their board relationships. The non-family board members are not part of the board to be learning tools for others that don't share that perspective and experience; they play an instrumental role on the board just as the family board members do. Focusing on reciprocal learning emphasizes that point and also reduces the risk of "tokenization" of the non-family board members. Informal and formal orientation meetings as part of the on-boarding process for non-family board members are an important component of building relationships. Collective learning around the stages of group development, effective philanthropy, and board practices deepen those relationships.
Power dynamics will need to change: Family control can be a point of tension when non-family members join the board. It is important to be honest and transparent about the level of power sharing that will take place. There may be an implicit understanding that the family holds all the power and non-family members coming onto the board may sense that. Therefore, it is important to explicitly state the authority that non-family board members have which, in turn, will empower them to engage in board conversations and increase their effectiveness. Be clear about the role of the non-family board members and the role that the board member is filling.  Developing a job description can be an important step in the process.
Review governance documents: It is critical to ensure that your bylaws are set up to allow for non-family board members and contain provisions that support those non-family members. Consider including a stipend for non-family board members, acknowledging that for many of these candidates their time has often been undervalued. Take a holistic view of what it takes for a non-family member to participate fully on the board, such as providing childcare or travel reimbursements. This financial support could be structured as an income stipend, a grant to the board member's organization, or both.
Acknowledge this is a new board: Inviting non-family board members is not just about adding new people to the pre-existing family board. These changes are fundamentally creating a new board and a new board culture. This is an important frame as you think about incorporating additional voices, and diversifying the governance and decision making in our field.
To learn more, the recording and transcript  of "Governance Practices for Better Decision Making" are available exclusively to NCFP Friends of the Family and Partner Subscribers.
Daria Teutonico is a Program Director at NCFP.